I really appreciate you signing up for my list. It's pretty awesome of you.
As a token of my appreciation, get all of my books (in e-book form) for 50% off.
Click on the Paypal link to pay, and I'll send you the download links for the books via email shortly after.
The half-off bundle includes: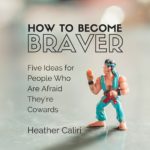 How to Become Braver
If you think bravery is for other people, think again. This mini-course unlocks the courage already within you.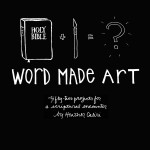 The Word Made Art: 52 Projects for a Scriptural Encounter
Do you long for a new way to encounter the Bible that's creative and unexpected? The Word Made Art will help you deconstruct a copy of the Bible: cutting, pasting, decoupaging, and glittering your way through 52 projects.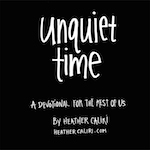 Unquiet Time: A Devotional for the Rest of Us
Does the word "devotional" fill you with anxiety? This short, freedom-filled paperback journal asks aching questions instead of expecting pat answers. Quotes from Christian notables upend your preconceptions about how "Good Christians" read the Word.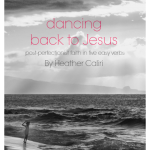 Dancing Back to Jesus: Post-Perfectionist Faith in Five Easy Verbs
Tired of a faith fueled by guilt, obligation, and impossible standards? Dancing Back to Jesus describes a faith journey rooted in giving up, playfulness, and joy.
Dancing will give you some practical but unlikely pathways to start resting in God's embrace instead of scrabbling for his approval.