Does the approaching holiday season fill you with the tiniest smidge of dread?
I mean, you like Thanksgiving and Christmas and New Year's, really you do. But the expectations–oh, man, the expectations.
Can you buy presents everyone will love that are also within budget and charming and ethically sourced and beautifully wrapped and on-time?
Can you stay relaxed at family gatherings despite political talk or disfunction or someone's alcoholism or snippiness?
Can you fight the consumerist mindset just long enough to contemplate something that actually relates to your faith?
Will your holiday be meaningful? Peaceful? Perfect? Also, when will it be over?
I have always specialized about getting anxious about stuff I'd rather not. Holidays are one of those things.
But in recent years, I've discovered a surprising antidote to my anxiety.
Paying attention.
Or as the angels always put it, BEHOLDING.
Not trying to shove my celebrations ever higher up a Sisyphean Hill of Holiday Perfection. But stepping back ten, twenty, forty paces, and deciding how I'd spend the season if I didn't try so freaking hard.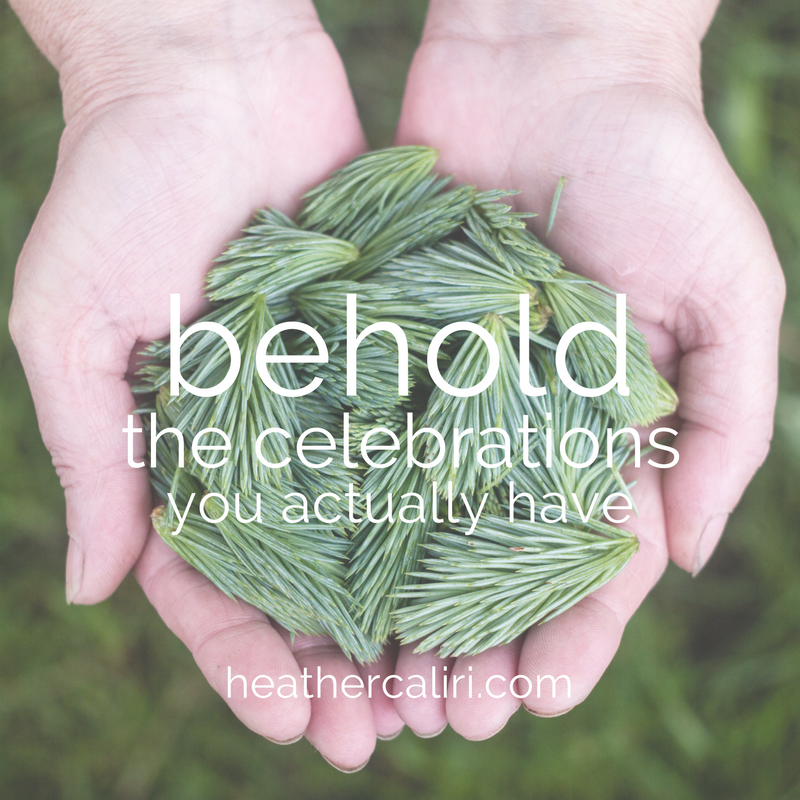 How would you celebrate if the holidays didn't have to be hard?
What would you spend your time doing? What would you feel if you stopped projecting endless cheer? What would take root in the middle of ease?
I created a mini e-course to help you behold the holidays.
To start connecting to your yearning, your dark and light emotions, and the reality of your obligations.
It's short and sweet: short reflections arriving automatically in your inbox each day for five days. A five-minute journaling (or thinking) prompt. A little breath of intentional contemplation before the holidays arrive like a tinsel blizzard.
You'll learn:
A simple but meaningful way to focus your celebration.
What you're already succeeding at each holiday.
What your darker emotions might teach you.
How to pare down your to-do list and make room for joy.
Best of all, the e-course is free for subscribers.
It's easy to subscribe—just fill out the form below.