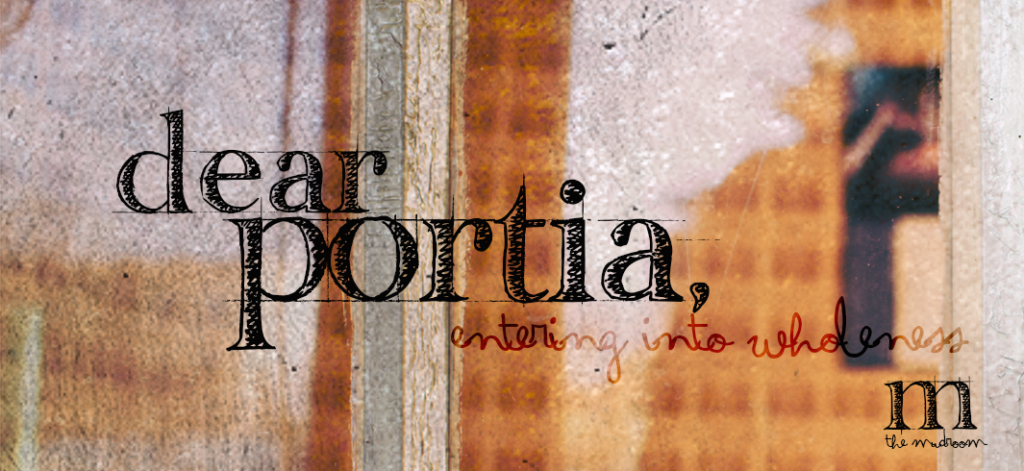 Thanks so much for your interest in the Dear Portia column! Keep these guidelines in mind when you submit a question.
Each month's column is themed—scroll down to see the themes.
Deadlines for questions are the 20th of the month before. (So to submit for November's theme, send me your question by October 20th).
Keep your questions personal. For instance, ask "How do I tell my wife I hate the gift she got me?" vs. "How should spouses handle gift-giving?".
We may edit questions for length and clarity.
April: Spiritual Formation, Sacred Rhythms, Liturgy (Why does the Bible make me anxious? I pray every morning–is that enough? I hate my spiritual disciplines, but I don't know what else to try. How do I get my kid to like church?)
May: Mental Illness, Awareness, Stigma (How do I tell my significant other I'm bipolar? Is it okay for me to take medication for depression? How do I help my kid avoid the anxiety that runs through our family?)
June: Books, Reading, Words (I want to write, but I don't know how to start. Why don't I read as much as I want to? I realized I don't like the way I speak to my husband. How do I change?)
August: Healing, Wellness, Soul-Care (Why can't I get over my mom's death? Why am I so anxious all the time? How do I learn how to be less busy?)
September: Church, Fellowship, Faith (Why do I feel so alienated in my small group? I hate sermons. Is there something wrong with me? I can't find a church I like . . . help!)
October: Parenting, Childhood, Family (I thought I'd love staying home with my baby, but I'm going crazy. My mother keeps buying me stuff I don't need—what do I tell her? My daughter's pregnant. What should I do next?)
November: Dwell, Mystery, Paradox (Is my theology totally messed up? I have trouble believing all the stories in the Bible; does that mean I'm not a Christian? I hate my house, but I can't afford to move. Help!)
December: Waiting, Longing, Desire (How can I make my family's Christmas meaningful? I'm struggling with infertility. How do I keep hope alive?)