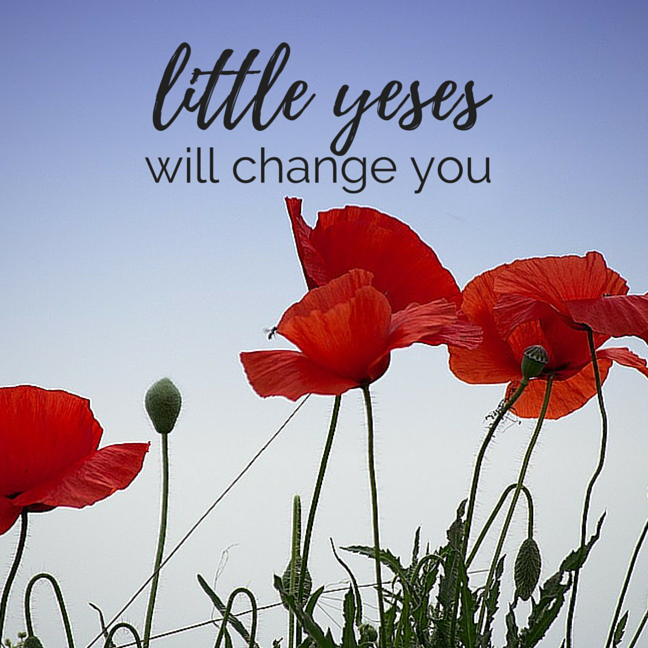 I always struggle to write these bios. They make me anxious.
Maybe that's where to start: with anxiety. It's not super-cheerful, but it is honest.
Not that long ago, my fear ruled my life. I looked pretty successful on the outside—a good education, a clean house, two daughters and a husband. I attended church regularly and volunteered. I bought organic fruit and voted faithfully and homeschooled and paid bills on time.
But under my shiny exterior, I felt terrified. I was afraid I was a terrible mother and wife. I was afraid of facing the past. I was afraid of being honest with people I love. I was afraid of asking questions in my faith. I was afraid I'd screw up my dreams and waste my talent.
I was afraid of admitting I was afraid.
My fears were all twined together, knotted in hopeless tangles. If I admitted one, the whole awful mess might spill out.
So I lived carefully. I made sure I was shiny on the outside, pleasing to everyone around me, and I never spoke my fears out loud.
And then, after my second daughter was born, I made the tiniest little goal I could to help me start writing again after a long break. Writing again made me terribly anxious, but I longed to do it anyway.
To keep my anxiety from stopping me, I decided to write only fifteen minutes a week. Just random thoughts spilling across the page. No structure, no end goal, just writing.
It worked—I was able to write regularly despite my fear. And it got me thinking: what if I said another little yes to something I was yearning for?
So I gave it a shot. To my surprise, saying minuscule yeses made me feel like I was living a life of loveliness almost immediately.
Little yeses will change you, too. Say a little yes today, and you can start living a life with a little beauty in it right now.
You might think you're not brave enough to start doing that. (Just like I once did.) If so, I have the perfect gift for you.
It's called How to Become Braver. It's a short e-book of five ideas for people who assume they're cowards. I sell it for $30 in my shop—it includes a downloadable worksheet, a Facebook group, and ongoing newsletters and ideas.
And it's yours for free if you subscribe.
"Wait," you might say. "That sounds overwhelming. I don't have time to read a whole book and fill out a worksheet. If I don't follow through, I'll feel worse. No thank you."
Believe me, I get it. So I want to reassure you.
Anyone who downloads the book will learn why they are exactly the kind of person for whom change is possible on the first page. (Even if you feel sure you're not). Yes, there are some real roadblocks, but you already have one crazy important thing going for you that will help you start living a life of beauty today.
And even if you don't do anything with the book, worksheet, or sundry add-ons, that still won't change that super-important tool. I give you express permission to lame out completely on the book. It won't matter.
So you have nothing to lose, do you? I dare you. Go download it.
I want you to feel empowered now, and free now to live a life that's more beautiful. I know that you—just as you are, right at this very moment—can have that.
Join me, and let's find out how together.