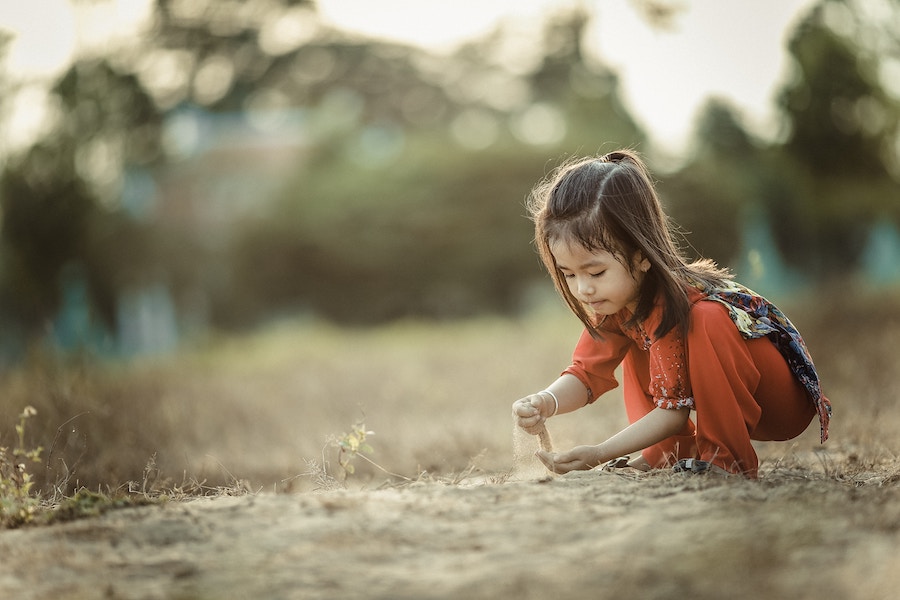 Here was my number-one priority as a new parent: I did not want to abuse my kids.
It seems like a pretty obvious goal, but truth was, I didn't trust myself to achieve it. As a kid, I witnessed just how easily violence can take root.
So I read, and sought advice from friends, and cried when my desire to control my kids reared up. And to my relief and my delight, my house, though wholly imperfect, is a place of peace.
It's funny: I wanted to discipline my kids in a gentle, respectful way for their sakes. But the hidden prize is this: accepting my kids' humanity, learning how to respect and listen to them makes it easier for me to be whole, too.
I've seen that most clearly in my faith. Loving kids kindly brings me closer to God's love. I see how my kids learn when I apologize for my mistakes. I see how I love them better when I listen well. I notice how joy spreads out like ripples when I let them be themselves.
This isn't just true of parenting, but all caregiving relationships.
Here's what I learned so far about faith from caring for my kick-ass daughters.
Joy is the Path of Least Resistance
My children are like guided missiles with their sights trained on fun. My eldest will find blank paper, pencils, and a book on manga drawing; my youngest will turn on Sia and start to dance.
I've learned a little whimsy and fun goes a long way towards gaining their buy-in at home. I sing silly songs to remind them that it's bedtime, make to-do lists beautiful with colored chalk, and offer up some brownies when it's time to study poetry for homeschool. I don't cultivate joy perfectly (at all) but I try to keep their love of delight in mind.
Prioritizing joy has also changed everything in my faith.
For years after the conservative parachurch ministry I was involved in, I tried to do the Right Christian Activities. It was like choosing food only by consulting nutrition information. I counted spiritual calories, took religious supplements, and sprinkled on dietary good works on top.
What I didn't do was enjoy myself. And hard as I worked, I often felt alienated from God.
My children, however, loudly ask for their favorite dishes. They lament when we run out of the good cereal. They crunch into the carrots we get from a local farm; they lick the plate if I make a particularly good sauce.
Following their lead in faith I ask myself how I might find God with savor as my guide. I'm more likely to make art with the Bible than study it. When I need to pray, it's often in a restful silence instead of anxious lists of prayer requests.
My kids have shown me the utter necessity of chasing after joy.
I Focus on Why, Not Just What
Brian McLaren said, "How we get there will determine where we will be." Can I be honest? Sometimes, where I want to be is in a house without dirty pink-and-teal socks all over the living room floor.
In my worst parenting moments, parenting, I focus on the socks. I cajole, I sigh, I send resentful little feet scurrying.
In my better moments, though, I think about where I really want my daughters to end up: with housekeeping skills that fit them and their temperaments, and with the idea that in a family, everyone (including the fathers) can contribute to making home homey.
I can yell about the socks. But honestly, it's better to teach, and model, and take a deep breath.
Likewise, I've realized that God isn't impressed when I do things because a Good Christian would. How often have I missed the spiritual forest for the religious trees: doing, doing, doing for a God who told me to be still?
Patient teaching and modeling for my kids requires I remember that they are a) still learning and b) just children. It eases my heart to know God does the same for me, too.
Listening is the First Step Towards Love
Here's what I learned in marriage counseling: listening first, and often, and sacrificially is the bedrock of everything. So when my kids get mad at me (which is pretty frequently), I ask them to tell me their side of the story before I keep talking.
I listen to them, and then I repeat back what I hear to make sure I understoodd. This takes a lot of time.
Only after they affirm that I've heard everything well do I continue on to what I think went wrong. Usually by then, I have also bettern understood my role in the problem.
To my surprise, this practice of listening makes me bolder in prayer. Because if I, imperfect and hard-headed as I am, can listen to my kids anger, how much more so can God? Even when my kids get the wrong end of the stick, even when their immaturity (understandably) blinds them, I can listen.
God does too.
I've stopped being afraid I'll offend God, and instead have been brutally honest about my cynicism with church, my dislike of regular scripture readings, and my annoyance with cheerful Christians. God proves unflappable every time. And as if that's not enough, my bitterness, fear, resentment and pretense ebbs away.
Wholeness Catches on Like Cat Video Memes
Here's the biggest thing I've learned living with kids: the more grace I give them, the easier I am on myself. The more I accept them for who they are, the better I practice self-love. And the more I love with kindness, the more I feel loved that way myself.
This is true of work, and in my marriage, but it is especially true with my relationship with God. As I reach out to the One who created me and comforts me like a child at her mother's breast, I am released to be the kind of mother I only dreamed of becoming.