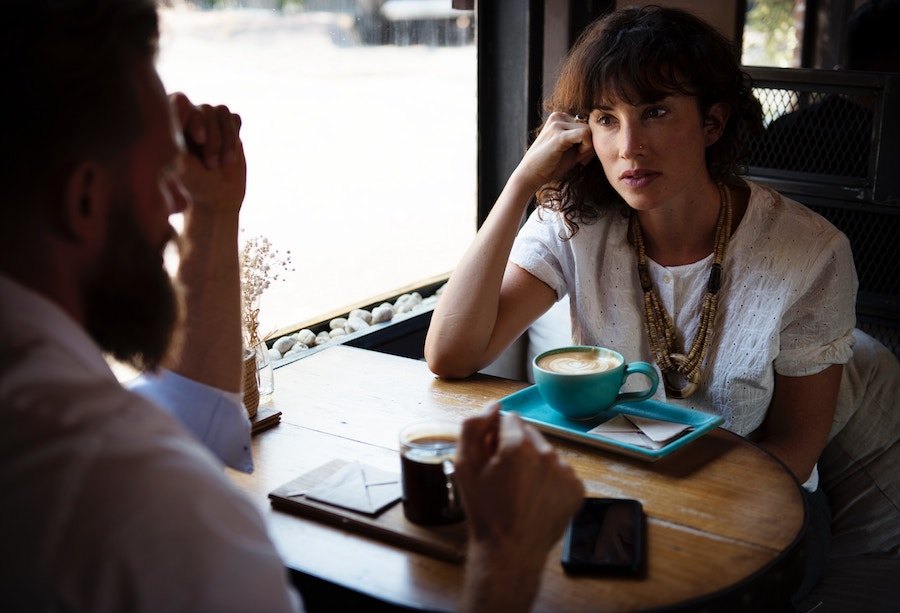 Ever since the election last year, I have wanted to resist. In my introversion and general lack of political activist skill, this has been a mixed bag of efforts. I have attended protests. I have called my congressional representatives. I have signed petitions and read articles. I have prayed with undocumented people. I have also felt anxiety, inertia, and helplessness in spades.
But the other thing I have done—the thing which feels both necessary and wrong and Biblical and cowardly and brave and complicit—is I have tried asking questions of people I know and love who voted for President Trump about why.
Here are all the reasons I feel conflicted about this:
I wonder if engaging in conversations with those who are completely satisfied with their convictions does anything at all.
I want to argue.
I want to correct.
I wonder if listening to those who say, for instance, that Islam is a uniquely dangerous faith is only furthering the problem. (Yes, I pushed back. I am not sure I did it hard enough).
Even typing that last sentence fills me with dismay. Am I making things worse?
I watched a video a few months ago about a Danish politician who met with people who had sent her hate mail. It was both tremendously inspiring and disturbing. I'm part of a group that works towards racial reconciliation, Be the Bridge to Racial Unity, and a lot of the members of color pointed out that this is too much to ask of minorities. Too much to ask that they sit and explain their humanity to other people who question it.
Part of me feels like me having these conversations might save a person from color from having to do so. Part of me thinks I'm whistling in the dark.
I don't want to debate things that should not be debatable. Sometimes the discussion should end.
I cannot tell, honestly, if my attempts to ask kind, curious questions of people I vociferously disagree with falls into that category.
Still, though, I come back to the verses that we need to be slow to speak and anger and quick to listen….
I'm over at The Mudroom talking about listening to my political opposites. Join me there?