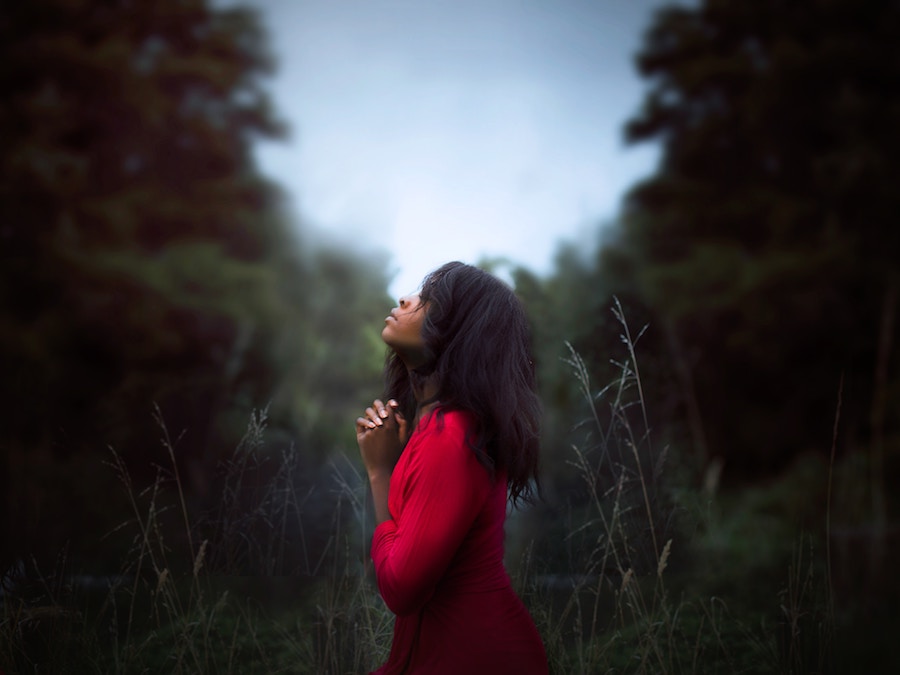 I used to hate praying. Let me qualify that statement so you don't think I'm completely beyond redemption: I've always thought prayer was essential for faith. At the right moments—say, praying with other people—I loved laying hands on someone and lifting up their need to God. I loved when others prayed for me.
I longed to love all prayer like that, to toss off prayers 'without ceasing' as Paul urged me to do.
But the truth was, I felt like a prayer failure.
Once I told my husband I hated praying for troubling world events. Even if I only offered a single word for each of them, I'd drown under the accumulated sorrow.
Once I got a book about listening prayer and nearly had a panic attack as I waited, eagerly, to hear from God (spoiler alert: I didn't hear squat).
Once my friend told me she used her insomnia to make more time for prayer, and the next time I couldn't sleep I also felt horribly guilty for not wanting to pray.
Also, my 'prayers' sounded suspiciously like anxious navel-gazing, and I got bored if they went on too long.
I felt about prayer the way most people felt about public speaking. On the spot, completely inadequate, and showing off my worst character flaws.
Changing my performance anxiety about prayer didn't happen overnight. But it did change. I no longer feel like a prayer failure. More importantly, prayer brings me into regular communion with God—which is, after all, the point. Here's what changed for me—and why prayer doesn't need to be a burden, a source of anxiety, or a way to fall short.
I'm over at iBeleive again, sharing about how my prayer life has changed for the better. Join me? 
Photo by Diana Simumpande on Unsplash