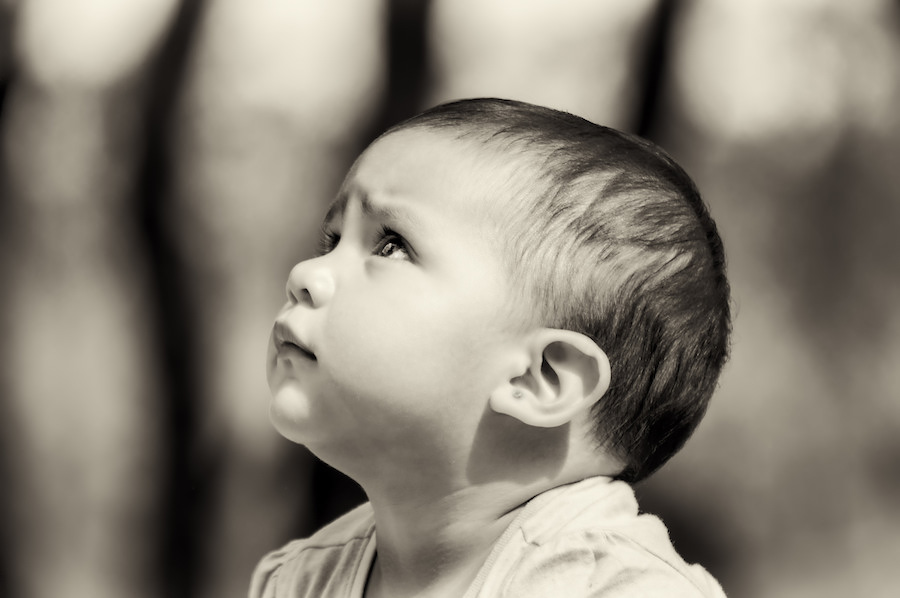 I really, really wanted to enjoy motherhood.
So let's just say it was less-then-ideal when my husband found me wailing in the kitchen one morning at 4 am.
He ran in, his eyes burning with the intensity of someone just woken from dead sleep to an emergency. "Is Lucy okay?" he asked, meaning our six-month-old daughter.
I jumped, startled. "She's fine," I said. "She's fine. I'm sorry—she's in the living room."
He stared at me, wild-eyed. "So why are you crying?"
I stared back. I didn't even know where to begin.
It was that I was now up for the fifth time that night, never having really slept, which had happened most nights for six months. It was that my social life and passions had dried up and blown away like arid topsoil. It was that I felt so profoundly unnerved by Lucy's need and shamed by my astonishingly low capacity for love.
It was also, I'd come to believe in hindsight, post-partum depression and un-mourned trauma from my childhood.
But how do you put the weight of all those things into words before dawn?
Looking back on that morning—the worst morning of my parenting journey—I wish I could have held my husband's and my hands. I wish I could have told us that we were simply doing the best we could. I wish I could have helped us connect in that moment to help each other, instead of feeling alone.
But I can't time-travel. So instead, I'm hoping to help you, instead. What I wish I had known for myself that achingly-early morning was this…
I was at iBeleive last week writing about the lessons of grace I wish I'd learned as a new parent. Won't you join me there?