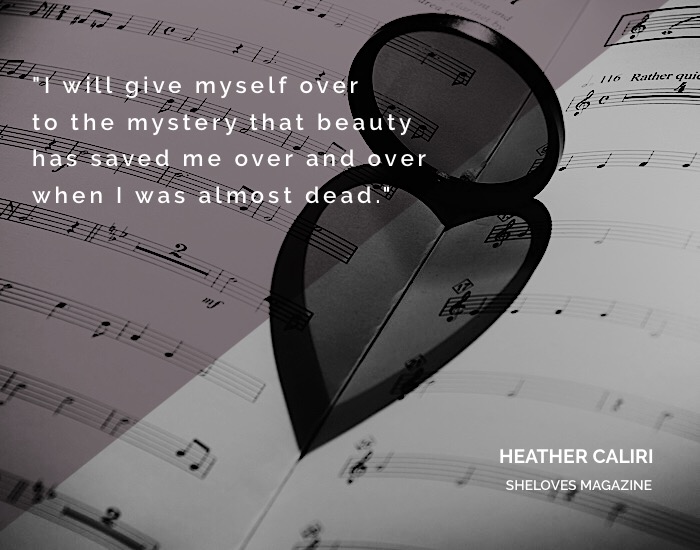 To my great surprise, I discovered I was a high soprano in Grade 8.
I'd thought before that I was a mezzo (or middle) soprano, but your voice changes a lot as you grow. What my choir director and I had assumed was a falsetto, turned out to be where my voice had the most power. Discovering this felt like climbing to retrieve a box from a crawl space and realizing someone had converted it into a finished third floor.
Our church youth choir put on a performance of scenes from Godspell that year. I got to be John the Baptist. I led the cast into the church down the center aisle, singing Prepare ye the way of the Lord, way up in my register—the first high solo I'd ever had. The lofty notes resonated in my skull. It felt like I rang a bell in my head, and then blasted it into the world. There's something exhilarating about filling a room with just your voice. It's a super-power.
Nearly ten years later at the same church, I started singing on the worship team. In that moment, I was suffering a serious depression, was at odds with my family, disgusted with myself and suspected my faith was an unhealthy coping mechanism. I wasn't sure if I could stay a Christian at all.
My mom had signed me up for the team before she and I fell out. Then I found out that I'd have to show up at the church at 6am on Sundays. I was not an early bird. I assumed I'd quit after one practice.
But showing up and singing every week kept me alive (along with dancing and therapy and anti-depressants and God's grace.) I sang words I could hardly believe and the singing of them saved me. I had a lousy attitude and I was still allowed to show up and participate in creating beauty. I could hear power God had given me for free, resonate in my skull. And, with other people, I could make something beautiful and ethereal fill the room as if it had mass and weight.
Even at my lowest, I could sense I was empowering all those in the pews in a way I myself desperately needed encouragement. It is a strange thing to feel confident about reaching an audience when you can barely look yourself in the eye. At its best, that's stage presence: the ability to connect with a group of people and lead them beyond your own capabilities.
I've always been a lonesome person; both comfortable being alone and also worried that I feel easier in my own company than with others. When I sing in front of people, some of that unease drops away. I feel able to connect to them in a way I don't normally feel in a roomful of strangers…
I was over at SheLoves Magazine while I was on vacation…won't you join me there?