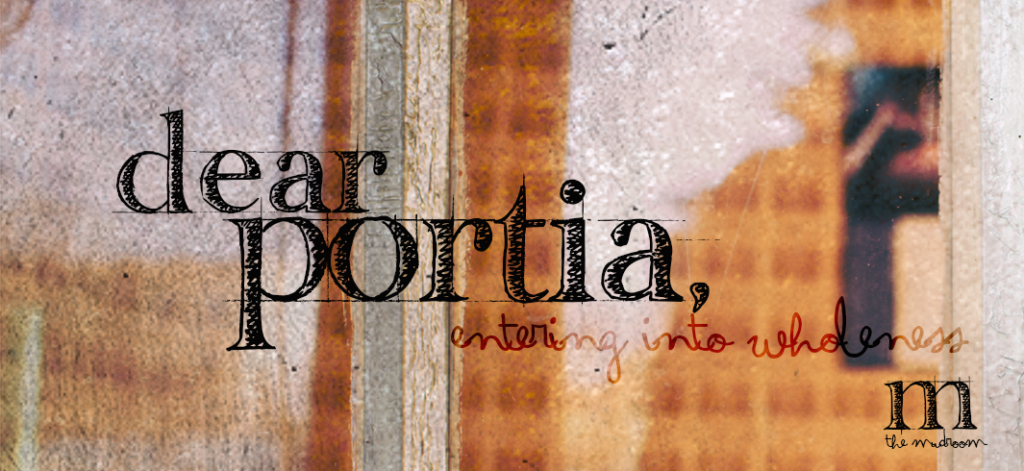 Dear Portia,
How do you deal with toxic or mentally ill people who have harmful behaviors and stay sane? You have no choice but to deal with them—they're your family or your boss. How do you get them to seek the help they need? Or, to understand they have an issue?
JP
Dear JP,
I know a woman who really lost it after having a baby. For those living with her, it was obvious she was struggling, but not obvious how to change that. She had panic attacks during bedtime, started sobbing in the middle of the night when her baby woke up, and a few times lost her temper, screaming at the top of her lungs, with both her husband and her new baby. When her husband suggested solutions, she waved them all away, sure that any change in their routine would bring everything crashing down.
She really needed help. But for the life of her she could not see that help would be at all helpful.
That woman was me.
It wasn't until a few years later, after a friend mentioned that anxiety and rage were symptoms of post-partum depression, did I connect the dots and realize I'd been mentally ill.
It shocked me that I didn't see my illness on my own. After all, I'd been depressed before, my old therapist told me to watch out for PPD, and I'd seen someone suffering with it up close. I still didn't recognize the signs when it was me.
Realizing the source of that blackness brought both relief (I wasn't simply a terrible person) and pain (I could not believe the hell I'd put myself and my family through when I could have gotten help for a treatable illness).
My husband and I have come a long way since then; I feel sure that were I to experience depression again, we'd both be better equipped to recognize and handle it. Still, within the funhouse of mental illness, it's really hard to see straight.
That brings me to your question.
It's hard to live with people who are mentally ill, or work with them, or be partnered to them. However, it's completely impossible to make change or see their illness unless they're willing to do so.
Change comes from inside. Period.
The best and only sane strategy for dealing with people with untreated (or poorly managed) mental illness is to focus your efforts on what you have control over. Which is you.
I'd say it's a three-part process…