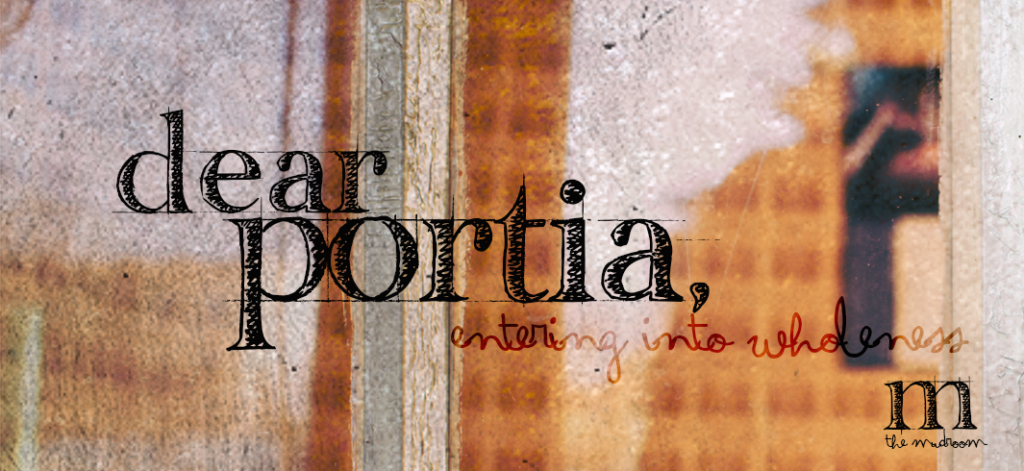 Dear Portia,
I grew up in the heart of evangelical purity culture. When I was 13, my parents took me out to dinner and gave me a promise ring. Throughout high school and college, I heard boys would ask me to compromise my sexual standards. I was ready to tell them no, but no one ever asked. I began to feel like something was wrong with me.
I stayed a virgin through three relationships and lots of dates. During this time, I began attending a mainline church. My pastor and I had a lot of conversations about sexuality. Though she thought waiting to have sex for marriage was a faithful choice, she didn't think it was the only faithful choice. She talked with me about masturbation and how it could be a beautiful thing. I did more research and realized that she wasn't some renegade pastor; a lot of Christians hold these views.
My next boyfriend and I had sex and it was wonderful and fun and awkward, but then we broke up. I didn't feel totally ruined, like I was afraid I might, but I didn't feel nothing either.
Now, I'm single and thinking about my next move. My purity culture training didn't prepare me to break up (or to divorce) someone I'd had sex with. It seemed like the options were being ruined forever or staying married forever, but now I'm shaping a post-sex sexual ethic and I'd love some guidance. What should I be thinking about as I'm trying to figure this out?
Challenged by all the Change
Dear Challenged,
My junior year in college, I fell in love…with Elizabeth Elliott's Passion and Purity. Her sexual ethic seemed beautifully austere. She took her desires and sexuality and made origami from them: paper lilies and flightless birds. She waited on a man who put theology ahead of his feelings, too.
Their romance read like a stylized Kabuki play; everyone with a mask on, their faces never betraying their emotions.
Immediately, I tried to make my boy crush a Kabuki play, too. It did not go well. I ended up hurting the guy I liked-and-almost-dated, a sweet boy who was as earnest about Jesus and doing the right thing as I was. He didn't get it when I told him I liked him, but not purely enough. Understandably, he thought I just didn't like him.
Almost as soon as I distanced myself from him, I regretted it. He had been the One! I had not deserved him! Jesus was pruning my desires with hard theology!
I pined for two years over a relationship that never was. I felt sure my imperfect motives in almost-dating him had doomed what we had.
I felt ruined, and I didn't even get to make out with him…
I'm debuting my first Dear Portia advice column at the Mudroom today. And we are talking about SEX, and masturbation, and sexual fantasies. Oh, yes, we went there. Won't you join us?