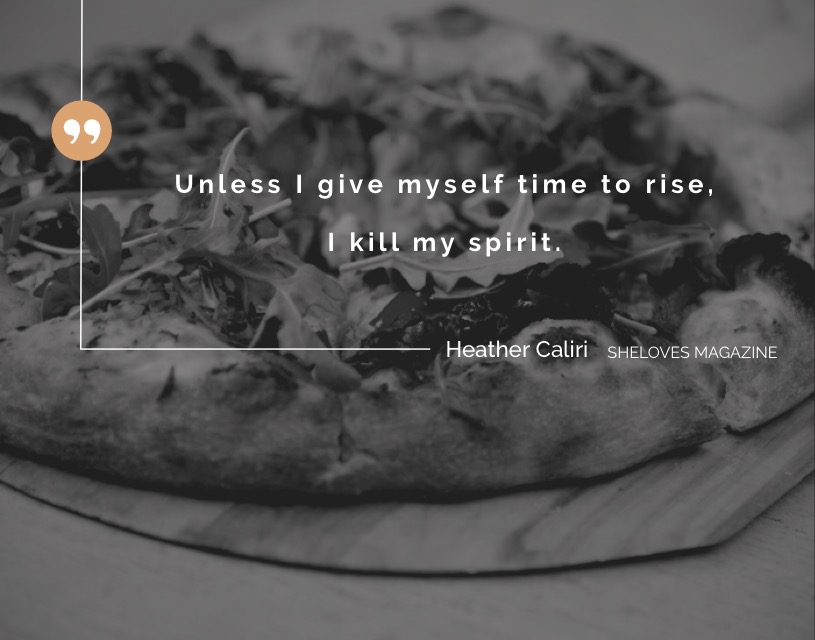 We occasionally get pre-made pizza dough from Trader Joe's. My husband always managed to spread it thin. Whenever I tried, though, the lump of dough felt like rubber.
And then, one day, I decided to read the package directions. Turns out you have to let the darn thing rest before you spread it flat. It won't rise without it.
I don't like waiting. Not to read directions or let things rise. I want to get things done.
"Rest" doesn't come easily to me. When I got married, my sister asked if I were planning a spa day. I stared at her blankly, because the idea had not occurred to me.
No, if I think about relaxing, I anticipate sweeping my floor and getting the house tidy. Maybe catching up on bills. It's satisfying to accomplish things, plus I feel less anxious when I get everything done.
The only problem I never get everything done. (I'm guessing you don't, either.)
Which means that my eternal quest to do one more thing turns me into a perpetual-motion machine.
Note: perpetual motion machines don't actually exist.
About five years ago, I started taking a weekly Sabbath. Every Sunday, I said no to dishes, mopping and financial planning. I let toys accumulate on the floor and did not open my computer.
You'd think a day of rest would feel restful. Instead, for more than a month, I felt positively itchy.Doing nothing is hard.