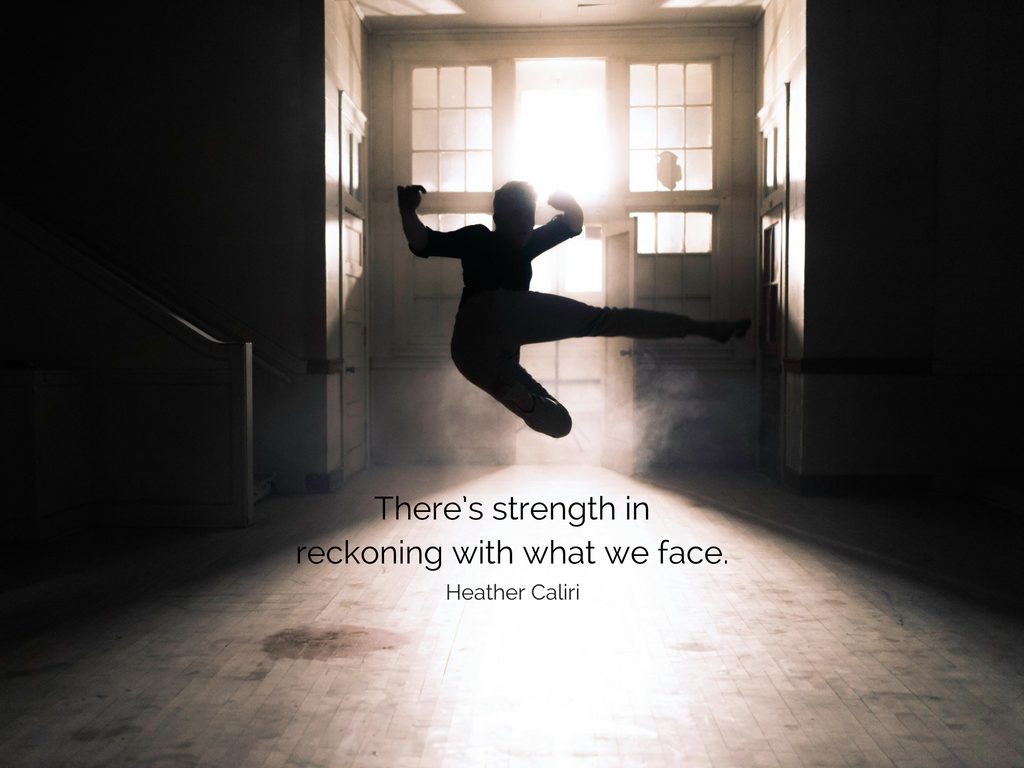 Last November, I decided to create a new mini-course for my blog subscribers for the New Year. After meditating on what I'd write about, I settled on anxiety.
Learning how to live well with anxiety has seriously changed my life. It's like learning how to turn off a malfunctioning fire alarm. The siren still goes off every once in a while, but mostly, I no longer have a piercing shriek in the background.
I got really excited about the course. I asked Facebook friends for advice, did some research, and started writing.
Then serious anxiety hit. About my course on managing anxiety.
Oh, the irony.
We're Sick and Tired of Anxiety
When I asked my readers what emotion they felt most when anxiety stalked them, they said tired.
Oh, man, I can identify with that.
It's tiring to have a klaxon horn go off every time I take a risk, make a mistake, or face fear. It's tiring to spend energy on fretting instead of on stuff I enjoy. I'm tired of having trouble falling asleep, getting knots in my stomach, and putting myself out there even when I feel like pulling the covers over my head.
I'm telling this not for sympathy, though I'm sure you can sympathize. I mention it because I think it's important for us all to recognize that just because it feels like we're the only ones that feel like losers, it does not mean we are.
For the longest time, I thought doubting myself and feeling afraid was a good enough reason to take a back seat to my own life. I assumed my awful self-talk was true.
But that's like saying someone with diabetes does not have a full and rich contribution to make to the world solely because they have to manage their blood sugar levels.
I wrote my course on anxiety because every time those awful stomach-churning feelings hit, I need a reminder that I'm not alone. It's hard to get my bearings when my compass goes topsy-turvy.
I need reminding how to take care of myself–and that blessing can come, even through something as ugly as anxiety.
Like my readers, I get tired of having anxiety. But as with many chronic problems—disability or disease, trauma, racism, or whatever, there's strength in reckoning with what we face. There's strength in speaking up about our struggle.
There's strength in noticing our pain, speaking it out loud, and moving forward anyway.
Why I Wrote a Course Despite My Anxiety About Said Course
I created my mini-course to give a hug those who live with serious mental illnesses each day. Often these warriors are incredibly hard on themselves. (I know I'm hard on myself too.)
We're tired. We feel alone, lame, silly, and weak.
Which brings me to my e-course.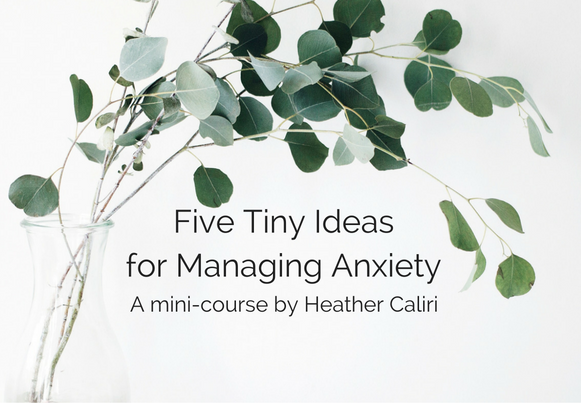 My e-course talks about how to recalibrate our thinking so we recognize our own strength, celebrate the wisdom we get from dealing with mental illness, and take care of ourselves in the midst of hard circumstances.
The course lasts five days. Each day, you'll receive an email with a short reflection, and two questions to spark thought or a journal page. It also includes a list of self-care strategies from me and my friends and a few ideas for free and reduced-cost therapy.
It's free for subscribers. Sign up here, and you'll receive the first email immediately.
Here's to you as you take in your whole life—dreams, joy, tiring feelings, and all.