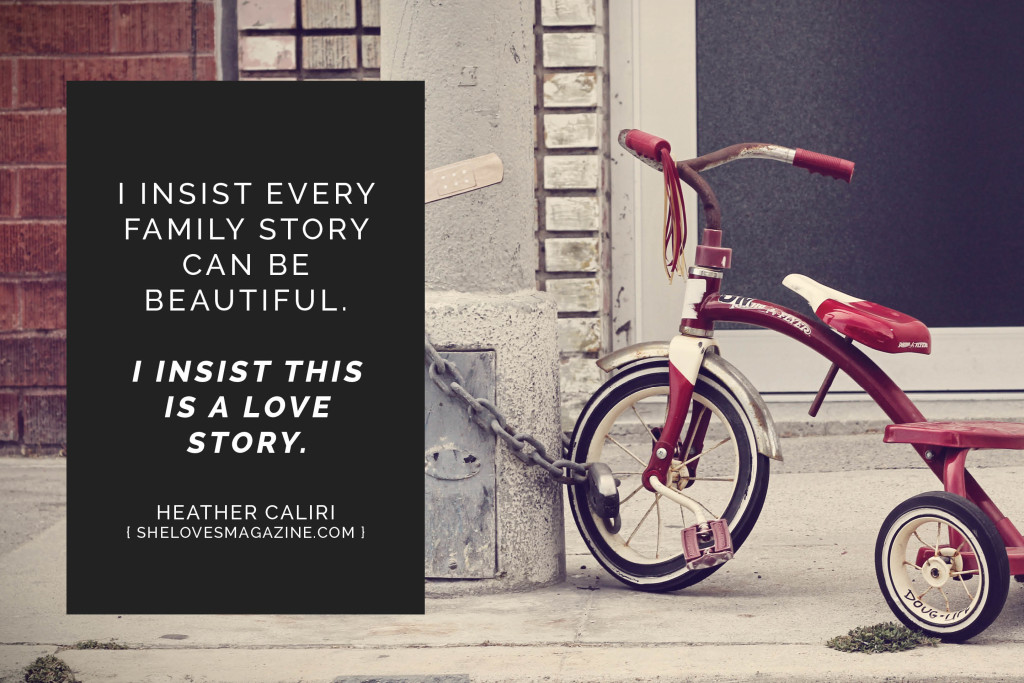 I insist this is a love story.
I was twelve or 13, and I was in bed, crying, because earlier that day, I looked down at one of the desks I passed in class, and saw I hate Heather gouged into the wood with a blade.
I was hoping my mom would hear my crying that night. When she did, she came in, listened to me wail, and she got me a cool wet washcloth for my face. Then she told me stories of how she felt alienated from her friends sometimes—which in her tiny town were her own cousins. She got me a drink of water and smoothed back my hair until I quieted.
What quieted me was the sure knowledge that here, in my own house, in my own bed, I was loved. My surety stilled me, helped me sleep.
But back then, and for years, that surety also kept me up at night…
I'm at SheLoves Magazine today, sharing the hard-true tale of my love for my parents. Won't you join me?