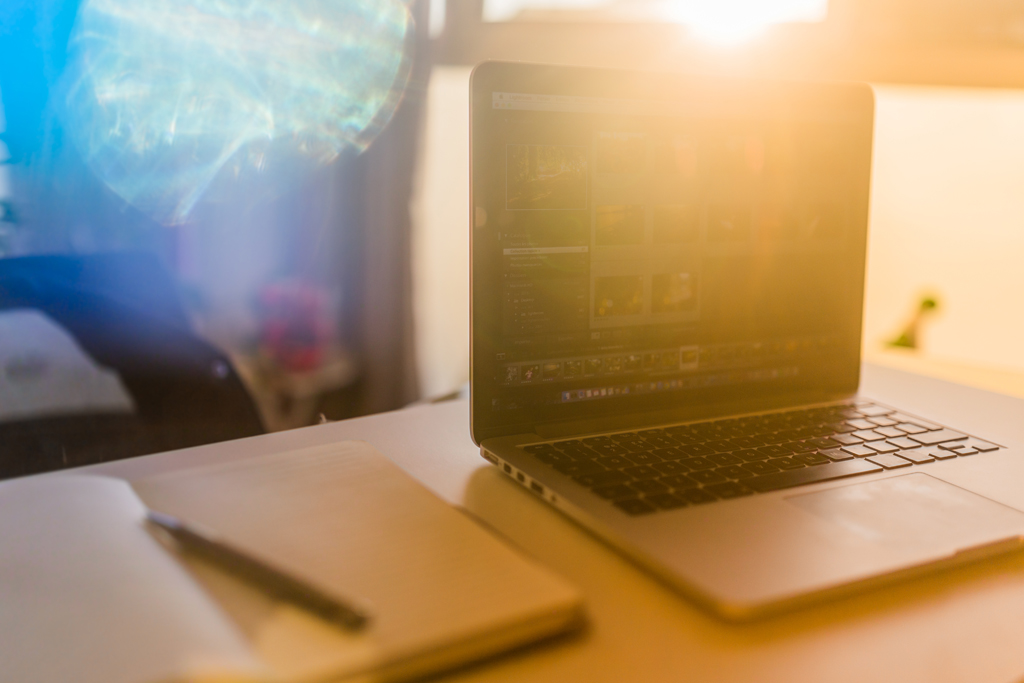 So I'm going to talk about bloggy stuff for a little bit, at the risk of sounding self-involved or boring you. I'm doing it because I think it says something about our failures and how our attitudes towards them can hamstring us.
For the last few months, my website has been depressing me. I wrote about it a little here. Bottom line, I track how many subscribers I have; that number represents how my audience is growing.
Last year, I set a goal to get 1000 subscribers. I was really close for a very long time. A frustratingly long time. IE: I have been really-close-but-not-there since last summer.
Don't get me wrong: 1000 is a super-crazy high number to me, because I can't even imagine having that many people subscribed to my blog. (Subscribers reading this: thank you. Really.) But being stuck–at whatever altitude–feels frustrating.
I'd write something I loved, have a bunch of people subscribe. Yay! And then, immediately, and then just as many would unsubscribe. Every. Single. Time. It was like pouring water into a pot with a hole in it. I'd put all this effort into posts, or series, or guest posts, and honestly, I seemed to be working twice as hard as I used to to get half as much payoff.
I started to believe that people just weren't that interested in my work. That I would continue to work this hard with diminishing returns because I was lame, and nobody liked me. (As usual, the past tense is perhaps optimistic).
The wiser part of myself said I needed to do a website recalibration, because often when things feel a little fruitless, it's because I need to figure out how to serve people better, so the stuff I was offering meets real needs.
But I put it off. And put it off. I procrastinated because when you feel like a lame lamerson, it hurts to focus on all the places you went wrong.
Also, the last time I did a website redesign was last summer–RIGHT WHEN THINGS GOT FRUSTRATING. In other words, the last time I tried to improve my site, I made things worse.
I had some theories as to why. I created a new tag line: "seeking the easy yoke" that was kind of unspecific—people can read all sorts of mutually contradictory things into it, and so it's almost meaningless.  But last summer when I came up with it, I was so excited. I mean, I felt like I had discovered America.
And now I realized all that excitement was about lameness.
Super-depressing.
Last month, I made myself think about the problem a bit more while I was on break. It hurt to think about it because it meant dwelling on my mistakes and failures and why nobody liked me.
But almost immediately, I realized, with a little AHA, that right about when I changed my website last summer, I also changed the ebook I offer for people to sign up.
And I realized: perhaps my whole problem was that I did not offer something people were super-interested in. I wasn't wild about the book when I made it. If I wasn't wild about it, am I surprised potential subscribers weren't either?
And you know what? I realized that if I hadn't been so bummed out about the lack of signups, I might have realized that months ago. My shame and sense of hopelessness had kept me from paying close attention to how my new offering was doing.
This is the hard thing about putting ourselves out there—if things don't work like we'd hoped, we have to pay closer attention right when we're in pain from our mistakes.
If you try a new prayer routine, and it makes you more anxious, you can decide you're a failure, or you can pay attention to what might need to be adjusted.
If you try a new creative venture, and no one signs up, you might let it die, or you might reach out to a friend and ask for feedback.
If you make changes on your website, you might use Google Analytics and judge how well your changes work—or you can just flagellate yourself when you guess wrong.
Also: I put off redesigns and looking at how things were looking for a long time because it feels lame to not figure things out the first go-around, and I feel self-conscious about changing things. Even though I know nobody out there is sitting on my website to track how I change things. If they did, they would be a crazy stalker. (You, stalker. I'm looking at YOU.)
Why do I feel self-conscious about changing a website, when all of us know the Internet is a ginormous chameleon?
Needless to say: I reorganized my website, changed my e-book, and adjusted my tagline. Honestly, I probably could have gotten more feedback before I did any of it. This is often the step I skip over—emailing friends and colleagues and readers to ask them to look things over. I don't want to trouble people.
It is always easier to assume you've failed than to get curious about why something isn't working. It's easier to feel ashamed of your imperfections than it is to learn from your mistakes.
I'm writing about this here (even though it makes me feel very squidgy) because I want to learn, I want to grow, and I want all of you out there doing imperfect jobs of putting your tender projects out there that I struggle with this crap too. I don't actually know what I'm doing most of the time. And I get really mired in terrible self-talk and insecurity when I wish I lived whole-hearted.
So: in that vein, it would be wonderful if you'd look around my redesign and tell me what you think. What do you think my tagline means? Do you think it expresses what I'm writing about well? If you've downloaded my ebooks, did you find them helpful? And do you have any suggestions for what I could do better?
Email me at heather.caliri@gmail.com if you have suggestions. I'm all ears. And really—thank you for reading and participating. I'm grateful for every single one of you.
Image credit: Luis Llerena