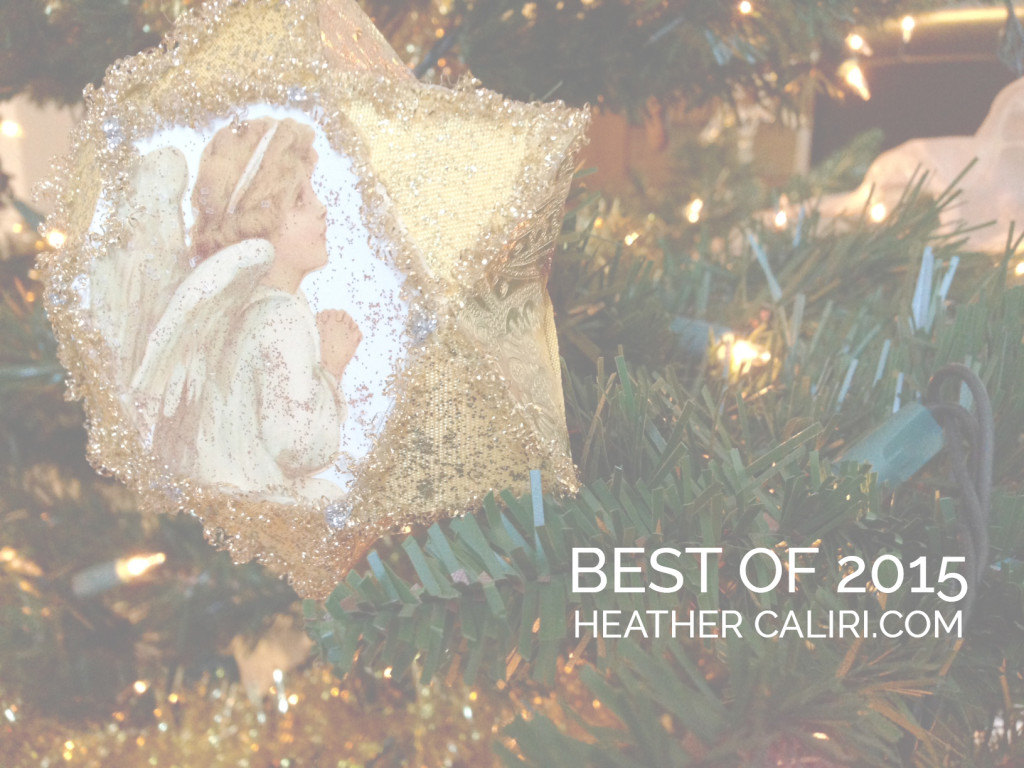 One of my favorite things this year is YOU: your support, conversation, and good cheer. This year, you all supported my work: reading, commenting, and sharing. Some of you have become real, honest-to-God friends. I'm thankful for that, and a little astonished that this lone wolf is learning to practice community through art.
Here are the posts that resonated most with all of you this year. Most are new. One is old. Several are blue (emotionally). But I didn't borrow any, because boo plagiarism.
On the subject of wrecking Bibles—I've put together a small group for a Lenten encounter this year, using the ideas from my book in a small group. Too late to sign up for this group, but I'm hoping to develop that experience into a course that's available to more people. If you're interested in hearing about later groups, send me an email at heather.caliri@gmail.com.
And now:
"Love and joy come to you,
And to you your wassail too;
And God bless you and send you a Happy New Year
And God send you a Happy New Year."