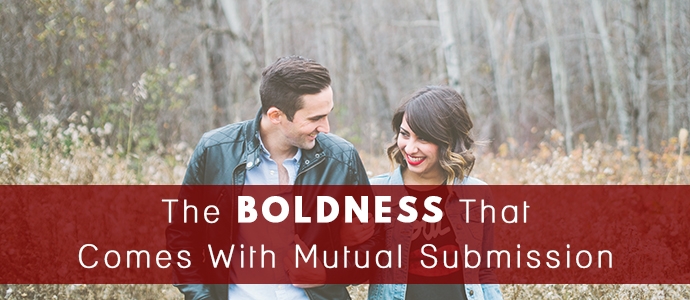 I used to think that submission was passive.
It's why, working at the campus bookstore at my university, I ignored the shelves of women's studies books, sure that picking up even one would mean not submitting to God's design for me.
It's why, after realizing that women were not allowed to serve communion at my college church, I kept mum about it, shoving aside my disquiet.
And it's why I avoided talking about my long-ago experience of spiritual abuse with anyone on staff at my current church.
Submission, I thought, meant that I shouldn't ask myself or anyone else too many questions. It meant that I trusted church leadership to handle decisions about women's roles, feminism, and even abuse without trying to become part of the conversation. It meant that I ignored my misgivings instead of speaking them aloud.
When I got married, I assumed submission meant my husband was supposed to lead the way in our marriage—that his maleness would give him a sort of natural advantage in discernment and decision-making. I reasoned that if women were called to submit to their husbands, wouldn't God have given men some extra capacity to ensure that submission went well for couples?
But though my husband does have a gift for discernment and I appreciate his gifted leadership, the idea of submitting to him always—like for many reflexively complementarian couples—just didn't seem practical. It wasn't that I didn't trust him or respect him. It was that in some areas, I had more experience and interest.
But even more confusing, he relied on my leadership in those areas, which took me aback. I didn't want to lead.
Underneath my unthinking complementarian theology was a desire to avoid risk…
I'm so pleased to be at Christians for Biblical Equality's Arise Newsletter again, talking about the surprising lessons Deborah and Barak taught me about mutual submission.  Come read along!
Image from CBE International