So the other week, I got to go to Paramount Studios. Like, in Hollywood.
I am still pinching myself.
I don't write much about my husband, Dyami, because he's kinda private, but I don't think he'll mind me bragging on his business. He created software to help directors and animators capture stop frame animation. Quick primer: stop frame animation uses actual three-dimensional puppets (Wallace and Gromit or Coraline) to animate. This is in contrast to drawn animation (Snow White) or computer animation (Toy Story).
If you saw the movies Frankenweenie, the new Shaun the Sheep movie, or Box Trolls, you watched movies made with my husband's software. There are a lot of commercials, short films, and other projects made with it too.
Anyway, there's a new animated feature getting close to release called Anomalisa. It's written and directed by Charlie Kaufman, who wrote Being John Malkovitch, Eternal Sunshine of the Spotless Mind, and Adaptation. I'm not much of a movie-watcher, but I love love love Charlie Kaufman's movies.
The movie is odd (I mean, it's Charlie Kaufman) but I'd say it's about how we see the world when we're trapped in fear, depression, and isolation. Also there's puppet sex. Like very realistic, awkward puppet sex.
The production company used Dragonframe, and for the first time with a movie release, my husband got an invite to a screening. We drove to Hollywood, and we turned into the studio campus and told security where we were going and they let us in. We were practically movie stars!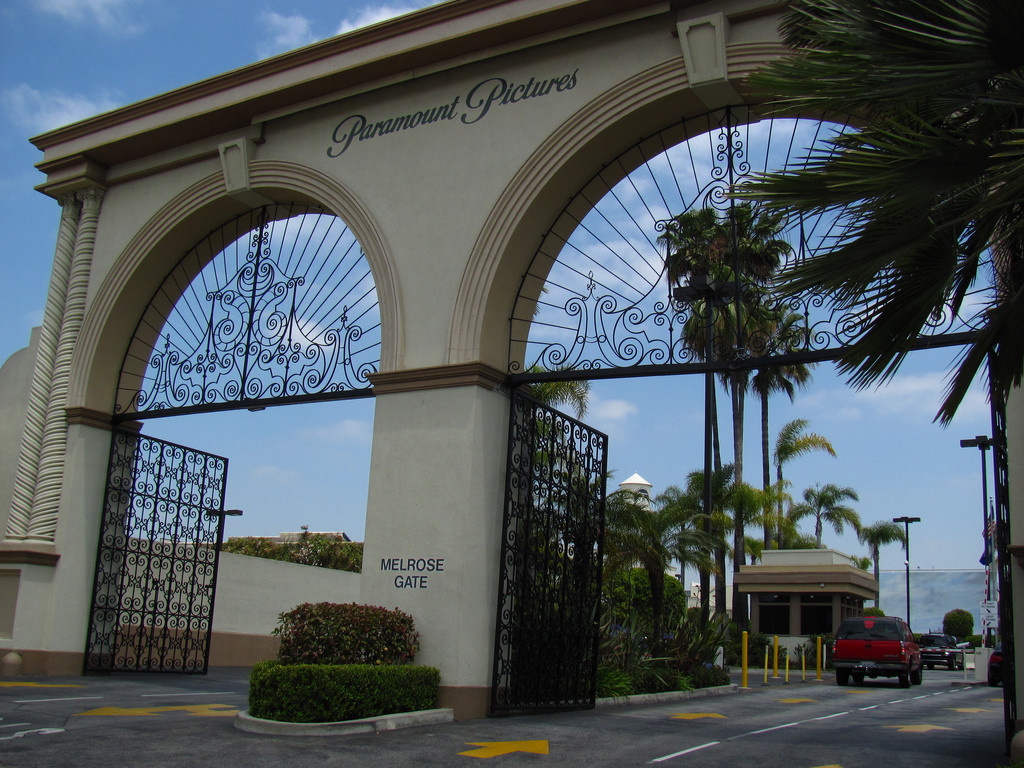 We arrived at the theater, and a moment later, Charlie Kaufman strolled by. I was very casual as I turned to my husband and whispered, "I think that's him!!!!"
Then we went inside and found seats. (Me and Dyami. Charlie Kaufman stayed outside a few more minutes and talked to the people who actually knew him.) Inside, we sat next to a girl who'd interned on the film; she worked in the costume department, washing goat hair to create wigs for the puppets. How do you create a puppet wig? You glue goat hairs in place, one strand at a time.  If you think writing is an exacting art form, go talk to an animator.
I thought the gathering would feel all show-bizzy glamorous, but instead, there was a more of a "Portlandia" vibe in the room: animators are a bunch of odd artists. There were lots of piercings and nubbly knit hats.
Also, rather than image-conscious people there to be seen, the gathering seemed purposeful, expectant.
And then I realized: that was exactly what this was. These were people who'd come together for a purpose: to make something beautiful and meaningful.
Charlie Kaufman, producer Rosa Tran, and co-director Duke Johnson got up to introduce the film.
They talked about how thankful for of us there in the room, how together we'd created something beautiful.
"All of you help prove that Michael's (the main character) worldview isn't true," he said.
In other words, the project everyone worked on—about a character trapped in isolation and depression, was proven wrong by the communal nature of the product itself. The people around me had lived the antidote to their own movie: We can make things in community with other people, and be freed.
The movie started. I loved it. I definitely recommend it, but if you don't want to see pretty graphic sex scenes (with puppets!) it might not be for you.
But as much as I loved the movie, I loved the credits more.
In the theater, when the credits roll, it's the signal to get up and walk out.
It feels very different when you're in a roomful of the people mentioned in the credits: the key grips and production assistants and producers and sound technicians. Everyone cheered for each other as their names rolled by.
Even I felt included; I wrote the manual for our software, so in a small way, my work helped make the whole enterprise possible.
But more touching was the long, long scroll of names at the very end of the film. See, Charlie Kaufman didn't get studio backing to make the film—he launched it on Kickstarter. Those thousand people contributed 10 or 50 or 1000 dollars, and they were just as much of a part of making this lovely movie as I was, or the intern next to us or—strangely—Charlie Kaufman himself.
Not that every contribution was equal, but they were all necessary. Charlie Kaufman could not fund his film, and do the lighting, and wash goat hair, and write a manual all himself. His amazing ideas and voice are brilliant only with a team of people behind him helping bring them to life.
What I loved watching this movie was that it was so clear to me that the big hairy, audacious ideas we have have to be carried out in community. They take on meaning and shape when we ask for help from other people. If we stay trapped in fear and isolation, we cannot make beautiful things.
And same too with prayer, and service, and worship. We are all needed, we are all part of something, whether we wrote the script or gave $10. We all can join in.
And after participating in someone else's vision, there's always the opportunity, hopefully, be inspired to have bigger, more audatious dreams ourselves and invite other people to join in with our beauty.
I think that's what our culture of individuality and celebrity misses. Charlie Kaufman is an incredibly creative person, but he is only interesting and bold insomuch as he connects others together. He's only a genius if he's willing to be part of something bigger than himself.
I was inspired to be part of creative, redemptive communities by this film. And whether or not you see it, I hope you are too.
Image credits: Loren Javier