Claire is my editor at SheLoves Magazine—showing up for me each and every month to encourage me and take my words and make them turn into actual posts. She also volunteered to host me in Vancouver for a few days without ever meeting me in person. At her blog, The Gift of Writing, she helps you unleash your spirit and heal through the simple power of the written word. I'm so thankful she's sharing part of her story here. 
I expected it to be hard.
Moving to the other side of the world, alone—no job, no friends, no family. Not a single contact.
Who wouldn't find it difficult?
But this was where God had called me to be, wasn't it? Hadn't He been endearing me me to the Pacific Northwest for years? From the day I read a book set in Vancouver as a teenager, to the dreams, and the constant yearning to be in a part of the world I'd never even visited. Could it really be anything other than a God-sized dream?
I expected it to be hard. But I didn't expect to want to turn that plane around and run back into the arms of my sister whom I had left shuddering with tears at the airport.
I didn't expect to find myself crying into a newspaper a couple of days later as I scanned the ads for local work, wondering what on earth I had done.
I didn't expect to feel so alone so soon.
And I didn't expect to doubt God so much.
Back in England I had prepared myself. So I thought. I had secured accommodation and researched job possibilities. With my folder of resumes I would comb the streets of Vancouver seeking out work as a server, anything I could get my hands on. I was even ready to don the MacDonald's uniform.
But I wasn't prepared for the emotional breakdown. The minute I left England I stopped trusting in God and started walking the path of fear and doubt.
Now that I was here, living the reality of my decision, walking through unfamiliar streets alone, I wasn't so sure I would be able to find work, or even survive. I wanted to run and hide—seek out something—anything—familiar.
Did I have it all wrong? Had what I thought was the call of God really just been a fantasy all these years? I had flown into Canada on a one-way ticket, but I could turn and go back just as easily.
This immediate desire to run had me questioning everything I thought I knew about my dreams and how God was shaping them. I had assumed that if God had called me to do something, He would make the path a little easier to navigate.
I now had two choices: to put my faith in Him and give it a go, or submit to my fears and go back the way I came.
I chose to give it one month. Not long, considering the ambitiousness of my decision to emigrate alone.
I marched through those first few weeks with my shield up and my armor on. Truth be told, I was assuming I'd be back on that flight by the end of the month. I was mad at God for bringing me out here, and mad at myself for believing this was a part of His plan for me.
I remember praying, "Okay, God—you brought me out here, now what?"
And He answered within days, showing me the "what" pretty quickly, with very little effort on my part.
Less than two weeks after my arrival I began a government funded course for immigrant professionals seeking employment. I cast aside the idea of working at MacDonald's and instead figured out how best to apply my degree and skill-set to the Vancouver workplace. Before I had even completed the course, I had a job with a prestigious public relations firm.
At the same time, I came across a volunteer position as a writer for a local newspaper exploring the cultural diversity of Vancouver. Not could I pursue my passion, I had found a writing community and was rapidly building new friendships.
A year later I met my husband and soon after we started a family. God literally took hold of my life and gave me one blessing after another to carry me through those initial months.
In those early days, when I was ready to quit before I had even started, He didn't test me, He allowed me to test Him. In fact, he asked nothing more of me than to stay, be open, and to trust.
I didn't expect it to be easy. But once I stopped being afraid and trusted God, it was.
15 years later I see how everything God has done since I started anew in Canada has been a great tapestry weaving me through and into His purpose for my life—one stitch leading to the next.
It hasn't all been a clear path; there have been many potholes along the way. But when I look back and see His plan, I realize that walking with Jesus doesn't have to mean constantly walking through a storm.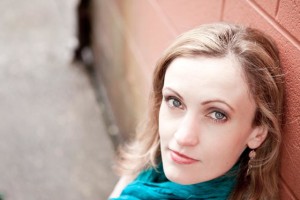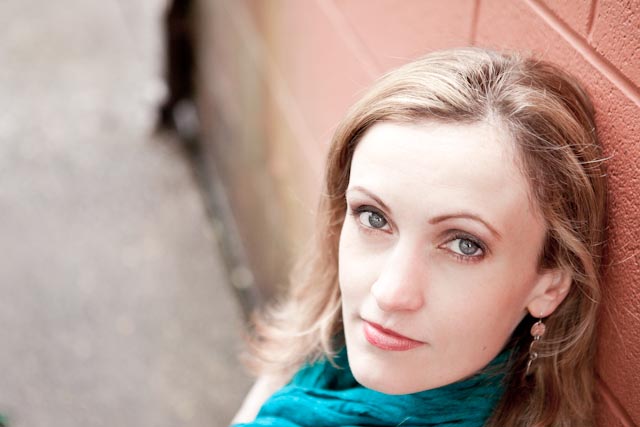 Claire De Boer is a writer and teacher with a passion for stories and a strong belief in their power to heal and connect us. Her vision is to empower people to become their authentic selves and to live more abundantly using the tool of writing.

Visit her blog, The Gift of Writing, (www.thegiftofwriting.com) to download a free copy of her eBook, Soul Writing: Why Writing Your Story Could be the Most Important Thing You Ever Do.
Image credit: João Silas with my modifications.