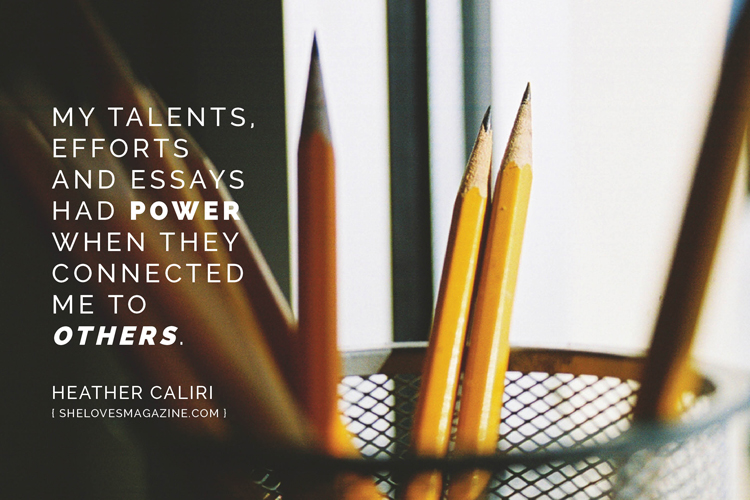 The first time SheLoves Magazine accepted a post I'd written, I wondered if I'd made a mistake submitting it at all.
Don't get me wrong; I was proud of the essay. I'd also been reading SheLoves for a few months by then, impressed with their writers and their global outlook.
SheLoves seemed like a good fit for my writing—if they'd take it. So I attached my little essay to an email and sent it off.
After I pushed send, I felt the familiar drop in my stomach. What if they said no? What if the piece wasn't as good as I thought it was? What if I was deluding myself?
So when I got an acceptance back, I was surprised that after an initial burst of triumph, I felt a sickening stab of disappointment.
What if I could have done better? I thought. That essay was so good. What if I wasted it on them? What if this site isn't as important as I think it is?
I was a little bewildered by my brain's two-faced response. Just a day before, I'd been crossing my fingers that the editors liked my work. And now I was suddenly too good for them?
…I'm writing a little salute to my beloved SheLoves community–about where real power comes from. Hop on over there and read the rest!
Image credit: Angie Garrett