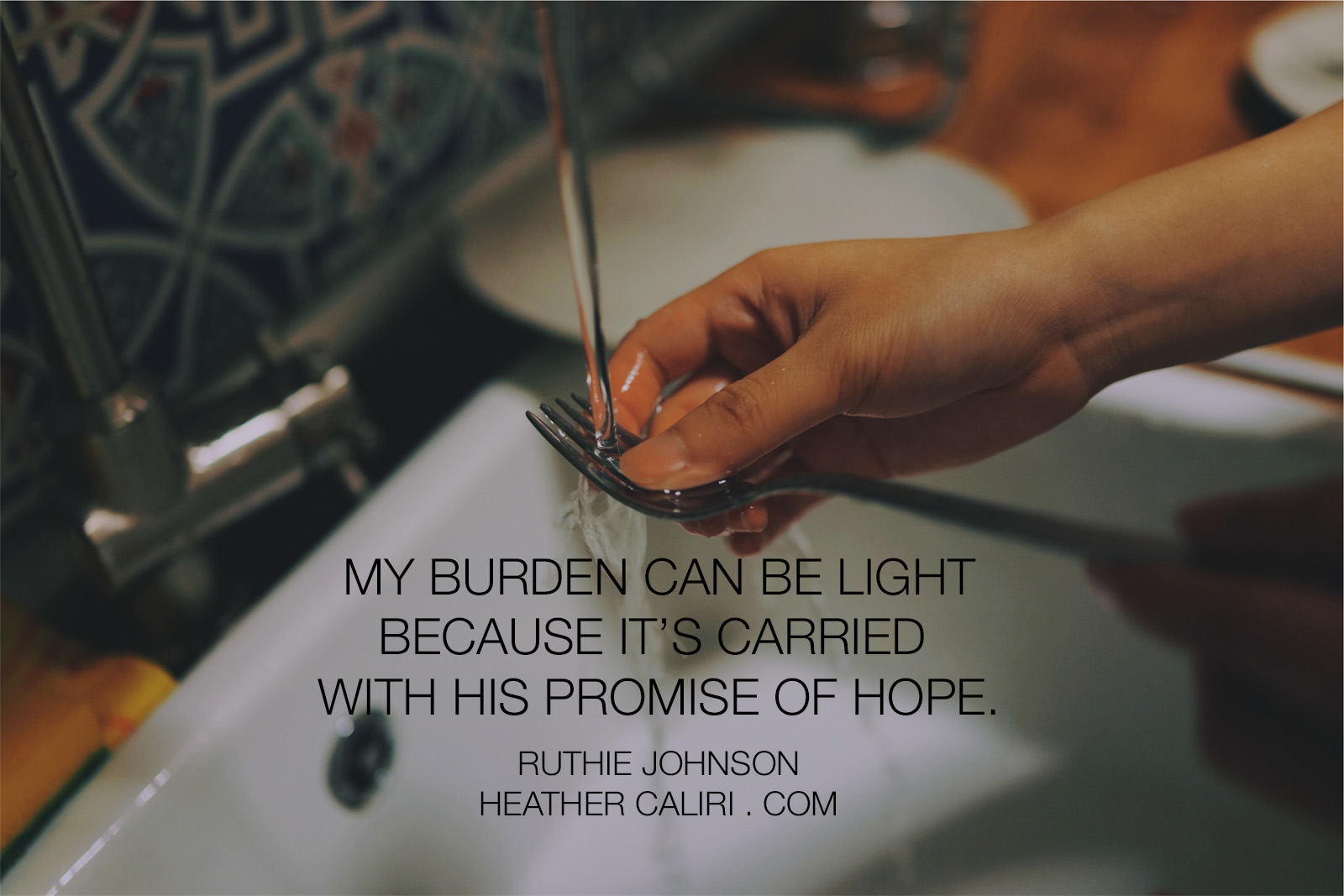 Ruthie Johnson is an online buddy whose sweet relationship with Jesus is evident in every word she writes. I love watching her figuring out how to trust and have hope in the hard years of early adulthood, because I wish I'd had a tenth of her insight in my twenties. I'm so thankful for her soft heart and listening ears. I think you will be too. 
This post has been hard for me. It's not because I haven't wanted to write, or haven't been thinking on it. In fact, I wanted to write this because it is different and a challenging post for me. Challenging. Yes. Writing about ease is challenging for me.
I took a deep breath and stared at the dishes in my sink. The bubbles slowly swirled like the question mulling in my mind. I started to sort through my last couple years. Moving. Grad school. Moving again. New Job. A year of Black Lives Matter and police brutality while trying to learn to do a job in Cultural Development. Learning to navigate my own identity as a minority in a predominately white organization.
I just washed the same plate three times.
Jesus, what should we talk about? I read through my writing prompt again. The word ease kept coming to mind.
I just can't think of a time where things just all fell into place. My life has always had a couple loose screws; a few bumps in the road. I'm not lamenting, I'm just too pragmatic.
But I've been trying to practice gratefulness as an antithesis to my pragmatic ways. So I started sorting through what's been good, hopeful that it would lead me to something with ease.
Relationships? I have a few significant relationships that have been helpful this past year.  I still wouldn't say these things have come easily, though.
The water was becoming tepid; my fingers pruny. I was only a ⅓ of the way through the 20lbs of dishes in our home when the moment hit: It's not about ease.
What? I asked Jesus, tentatively.
It's not about ease.
Instead, I got this answer back:
My burden is easy and my yoke is light.
I took a deep breath. You see, I have been looking for a cute narrative where God showed up just as I expected. I wanted a way where all the cliches about goodness suddenly made sense. Somewhere my heart was translating God's goodness as things being or coming easily. I had wrapped God's goodness in such smallness it made Him hard to find.
I've never really understood that verse about his yoke being light. Not when we all have bumps and bruises, scars and fears. Life isn't light. You can't get through life without disappointment. But all the sudden this verse opened up for me.
"Easy" isn't a formulaic prayer where life suddenly becomes the happily ever after we've dreamed about. That's not what that verse is saying…and not what God is trying to show me.
My burden can be light because it's carried with his promise of hope. Ease is that He is there while it happening and will still be there when it's done. His yoke is easy because it breaks my loneliness, it breaks my fear and insecurities. His yoke carries my injustice and makes meaning of my disillusionment. His yoke is not not light because it promises that brokenness won't happen, but the brokenness helps lead me to His goodness. His yoke transforms my pain.
I stepped back from doing the dishes and realized I didn't have a single moment of ease to identify because the Lord has woven himself so tightly into my story. He has been just as present in the anger and the fear, in the hurt and the disappointment as he has in the hope and the laughter. He embraces my tantrums with the same presence that joins my crazy kitchen dancing.
Ease is about a God who sings that in deep waters he is with me. In rivers of difficulty, I have not drowned. When I walk through the fires of oppression I will not be consumed.
My ease is about finding that his presence is consistent, that he holds and transforms my hope.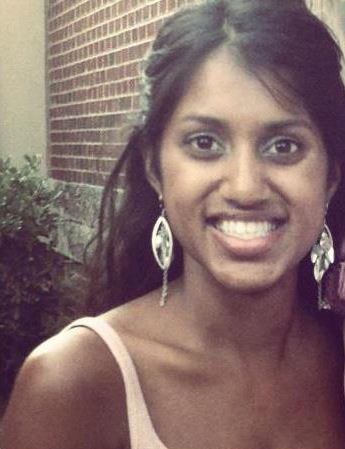 I'm a kid at heart who found a great job in higher ed doing what I love— crossing cultures & teaching others how to be Jesus through their ethnic identity. I have a Master's in Communication Studies and focus on critical race theory, postcolonial theory/theology & identity studies (yah, I'm a nerd). I believe in God's multiethnic kingdom (for the now and the not yet). I believe that it takes collaboration from people of all tribes, nations and languages to work towards shalom & reconciliation. When I'm not hanging out with students, I write, read, cook and art. Join me as I navigate the blurry lines of multi-ethnicity and try to find a little Jesus in the midst of it.
Image credit: Catt Liu