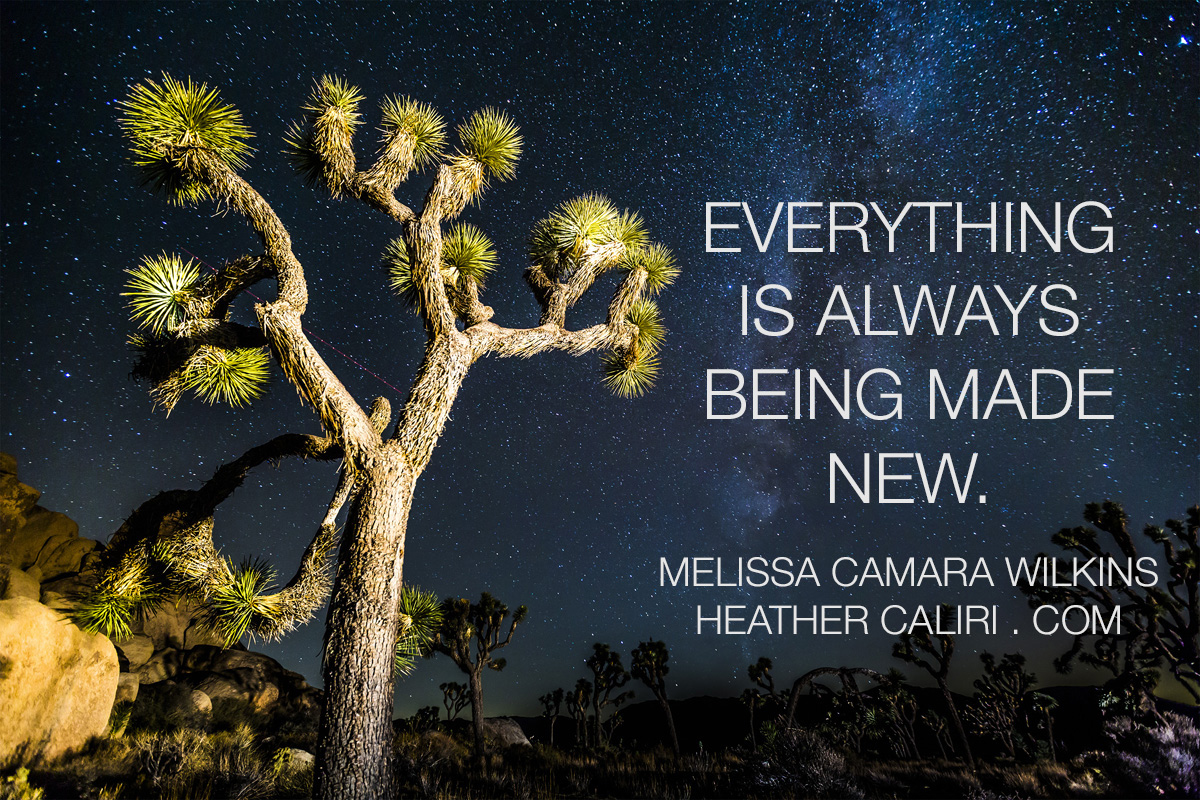 Melissa Camara Wilkins is one of my closest friends. When my eldest born, I would walk over to her house to watch her parent her three, and ask questions about homeschooling and sanity. We were in a writing group together for about five years, and now, we get together (eight kids between us) and drink tea and talk about ALL THE THINGS. I just can't emphasize enough how fantastic she is: kind, wise, and incredibly smart. Now I get to share her with you. Yay!
I loved your post about your family's Yet rule, which is that instead of saying, "I'm not good at this," you all practice saying, "I'm not good at this yet."  How did you come to embrace that practice?
I've always been prone to negative self-talk. When I first had kids, I wanted to be intentional about helping my kids have healthier patterns. So I thought about how I wanted to help them when their self-talk sounded like mine.
It's a nice thing about having little people around—you say the same things to them over and over. And the more I practice it, the easier it becomes.
What difference does the word yet make to you? What different vision of the world does that help you hold onto?
It's so easy to get stuck in the fixed mindset—the attitude that this moment is the way things will be forever. I need to remember that this moment is just one little moment, and this space is just one little space.
When you are parenting small kids the pathway is very moment-to-moment. It's easy to get stuck in the details. I have to intentionally set my mind on the longer narrative arc of my kids and myself.
So I find practices that remind me that the hard thing I'm facing is a problem now, but just because I haven't learned how to deal with it yet, doesn't mean I can't learn it in the long run.
You've written about curating before in the context of homeschooling, but I think the concept has a lot of relevance for so many areas of our life—faith, creativity, parenting, healing. Could you talk about how we might think about curating as a tool for our lives?
I think the way we talk about curation is sort of new, but the concept is not. I had to start learning this when back we had one little toddler person. It's so easy to get overwhelmed with the stuff—noise! Color! Flashing lights! And it just kind of appears in your house, unless you're intentional about choosing a different kind of environment.
I started thinking about what I wanted our space, our family, and this one particular relationship to feel. The curating is how I make it feel the way I want. I think about what I keep in, and what I keep out—not just things, but routines, activities etc. How do I arrange what I do see?
All of that thinking is for the purpose of savoring the life I'm living. It's not so that the house looks good.
What kind of an attitude does curating foster?
When I'm not being intentional, I feel anxious, or uncomfortable. I know something's not right—I'm not living the way I want to live in this space, in this relationship.
So I pay attention and listen to the feeling.
Then I come back to the essential things: I think about what I want to keep, and about what's not essential, what's not my best or my family's best.
It's easy to take for granted that we should fit in our lives. If we feel unease, we assume that it's us, and that we aren't right. That's a lie we absorb from our culture.
Usually, we move faster, buy more stuff so we can work and buy our way into fitting. But the truth is the opposite. We have to listen to ourselves and have our own solutions to find the right fit for our lives.
You write about two concepts a lot that might seem to be at odds with each other. One is being okay with who you are right now, and the other is being intentional about who you want to become. Do you see those things as being in tension with one another? Why or why not?
It's easy to understand them as being in tension, but we don't have to. You can expect that you are enough as you were made, and that you're always going to be growing. Everything is always being made new. You always get to grow and you always get to change.
We're invited to pay attention and be intentional about the growth thing. We don't have to, but we're invited.
I think that the more you are okay with you are, the easier it is to keep growing. Also, the less you'll look like everyone around you. If you're okay with who you are, the easier it is to say, "I'm me. It's okay that this is my way, and nobody else has to do it my way."
Can you talk about the spiritual discipline of living with kids? What lessons or soul-shaping have mothering taught you?
Parenting, if you let it, will bring up every hard thing about being alive.
Before you have kids, you think, "I'm pretty good at being a human." And then you have this little person who you love, but who totally offends all the stuff that was your stuff: your routine, your identity, and all the pieces you thought made you you.
When I was going through that transition, I realized that having time to read, making certain meals, or doing my work doesn't make me me. All that striving is not my identity. I had the opportunity to get more comfortable with what is at the core of who I am.
Also, when you have kids, you get to practice all this stuff. Like patience. Before I had kids, I thought I was patient, but it turns out I have none. And now I get to practice having it all the time. I also practice the idea of "yet", and practice thinking about body image or mental health, or whatever else comes up, and then teach what I've learned to my kids.
That's such a gift. Parenting as a practice can invite us into more wholeness. Of course, it's really hard work. It's not like you get this baby in your arms and are like, "Woo-hoo! I'm whole!"
But even if it's hard, it's an invitation to be more of who you were made to be.
For a long while I thought you were born very naturally calm, and was shocked when I realized you also struggle with anxiety. Likewise, you have a house that radiates peace, but you live with a boisterous, normal crew of six kids, which would not be the culturally expected place to find peace. Could you talk about being intentional about peace, even when circumstances do not line up to help you?
If I'm going to have the time and energy to do all that work to be whole, I have to let go of everything else. There's no room for distractions. We're ruthless about removing activities, spaces, and ways of interacting that aren't helping us flourish.
Me: I like that word ruthless. You kind of have to be desperate for peace to find it.
Yes, you have to pursue it hard. It's not that it doesn't want to be found, but there are so many things out there that will keep you from peace.
The more time we spend thinking about what's important to us, the more time there is to be calm and peaceful. You realize, "oh, that's not important. I'm not going to worry about that."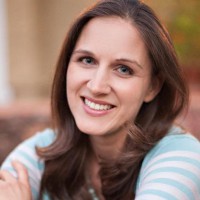 Melissa Camara Wilkins is a writer and a mom of six. She's passionate about reminding you to be who you were made to be and let go of the rest. Get a free copy of her full-length ebook, Do Your Thing: How to Find Time to Do What Matters and invite more meaning into your days. 

Image credit: Casey Kieran with my modifications