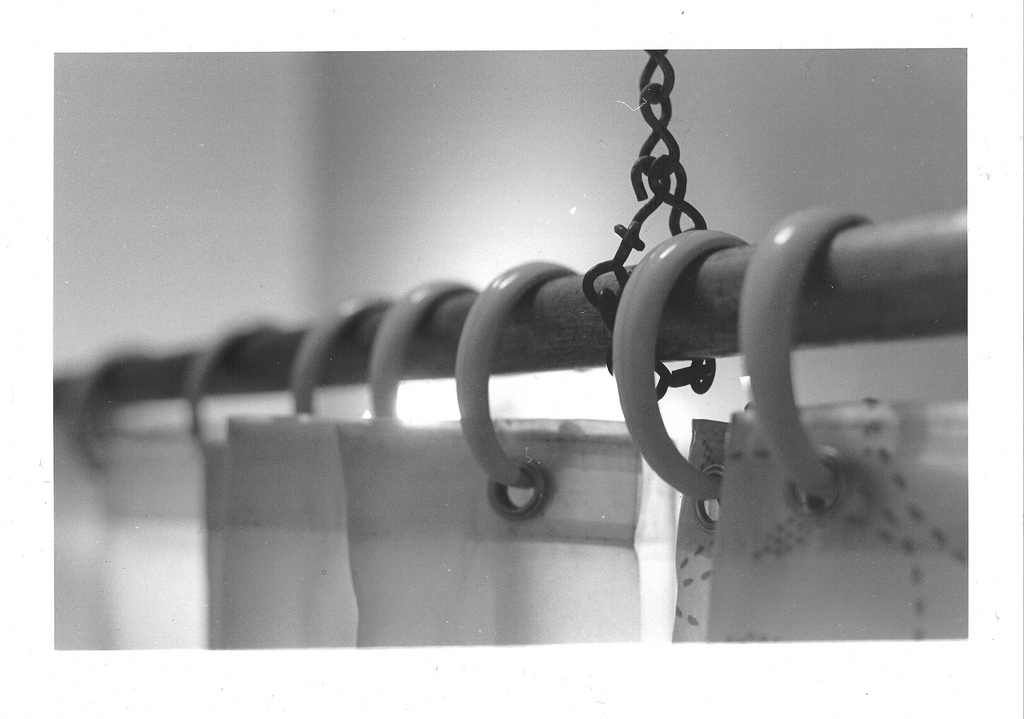 I used to have a kind of waking nightmare.
It started in college. I'd be alone in the dorm bathroom, my toiletry caddy in hand, going down the aisle of shower stalls, their white plastic curtains like ghosts' hems, all in a row.
All of a sudden, the dread of what lay behind those curtains would seize me. I imagined the worst: serial killers, malformed monsters, a cold fog with a black hole where a soul should be. I imagined the horror waiting for me to choose wrong. I imagined my scream of panic when I did.
Screwing up my courage, I'd yank a curtain aside, to see—nothing.
But my heart would chuckle, saying you never know. You never, ever know.
That dark fancy lasted more than a decade. But recently, I realized I don't have it any longer. We have a shower curtain in my house and I've never once hesitated to open it. It doesn't seem frightening to me anymore.
I've started wondering why….
I'm over at The Mudroom again this month with a post about what dread can teach us. Won't you join me?
Image credit: Sara Jo