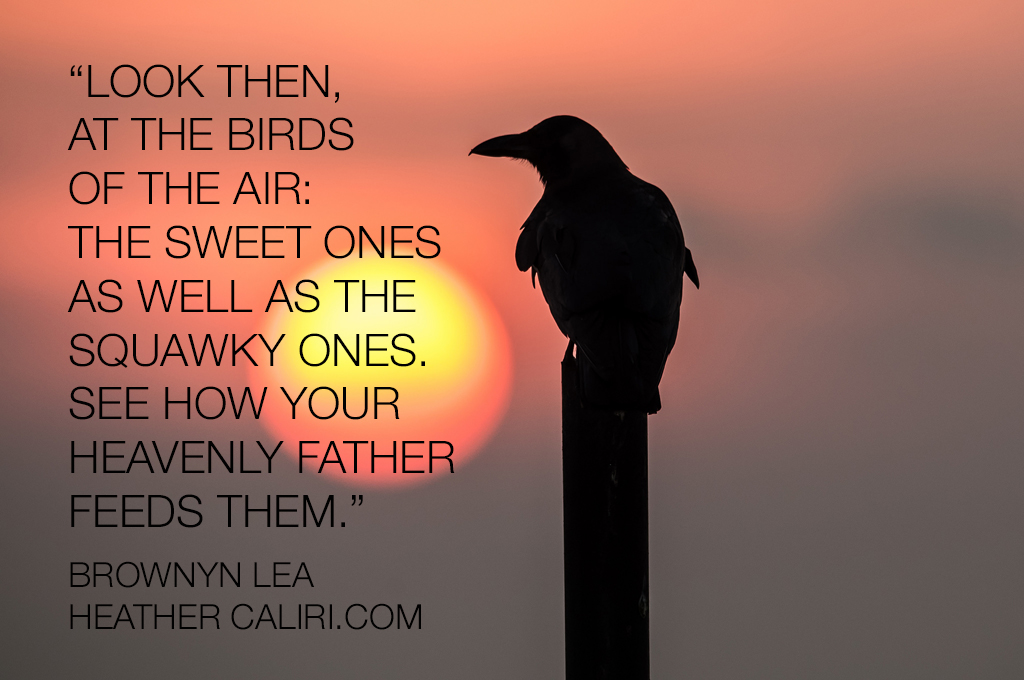 It was the third time–or maybe the fourth—that my boss jokingly offered to have my car washed that I snapped at him. "It's no use," I huffed. "We live in an apartment which has been taken over by thousands of crows, and there is nowhere that is not covered by crow poop. If I were to get my car washed, it wouldn't take ten minutes before it were splatted again. I literally run from my car to my apartment door, hoping not to get hit by one of them."
A little ditty from childhood floated into memory:
Little bird, flying high,
Dropped a message from the sky,
'Oh,' said the farmer, wiping his eye,
'Isn't it lucky cows don't fly?'
Hardy har har. Crows were bad enough.
I confess to spending more than a few hours researching what we could do to get rid of the crows. Poisons were illegal and, much to the disappointment of my airsoft-rifle-toting college students, so was shooting them. We were moving targets for them, but there could be no trading of roles. It was not for nothing that they were called a murder of crows, I thought: they are evil, stinky birds.
So it happened one morning that I ran the gauntlet between my house and car, dodging bird-bombs, and made my way to meet a handful of college women under the gloriously sheltered canopy of the local Starbucks. Nursing steaming lattes as we braced ourselves again the fall chill, we pulled out our Bibles, waiting for Jesus to meet us there in his Word.
"Do not be worried about your life, as to what you will eat or drink, not about your body and what you will wear," we read from Matthew 6. Nervous eyes glanced down at Ugg boots and cute pajama pants, carefully chosen even in their apparent nonchalance. "Is not your life more than food, and the body more than clothing?" I looked meaningfully at the girls: these words were for them.
We continued: "Look at the birds of the air, that they do not sow, nor reap, nor gather into barns, and yet your heavenly Father feeds them. Are you not worth much more than they?" This time it was me who couldn't meet their eyes. I looked out into the parking lot, where the spooky silhouettes of hundreds of crows were gathered in the trees. These words were for me.
For these crows—evil, stinky birds as they were—were given to us as an example of God's (apparently indiscriminate) care. See how they feast among the local orchards? See how they flourish even though they appear to be good for little except early morning squawking and manure production? And yet our Heavenly Father feeds them.
"Are you not worth much more than they?" He whispered.
Well, obviously. Obviously people—even me—are worth more than evil, stinky crows. And yet how quick I am to doubt His care, and to worry about his provision or attentiveness to my need. We sang "his eye is on the sparrow," and that made sense: because sparrows are gorgeous little feathered things, with unexpectedly sweet songs to grace the air with music. But to think that his eye is on the crow, too… now that was something to think about.
Look then, at the birds of the air: the sweet ones as well as the squawky ones. See how your Heavenly Father feeds them. Are you not worth much more than they?
Do not worry then, oh you of little faith. For your heavenly Father sees you and knows you, and you are precious in his sight.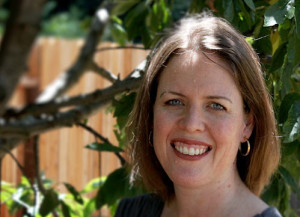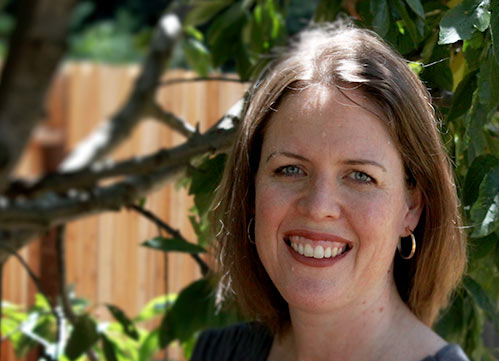 Bronwyn Lea is a wife, writer-mama, speaker and Redbud. She blogs about the holy and hilarious at bronlea.com, and about the church and women at Passing the Saltshaker. Find her on Facebook and Twitter.
Image credit: Mohamed Shareef with my modifications.