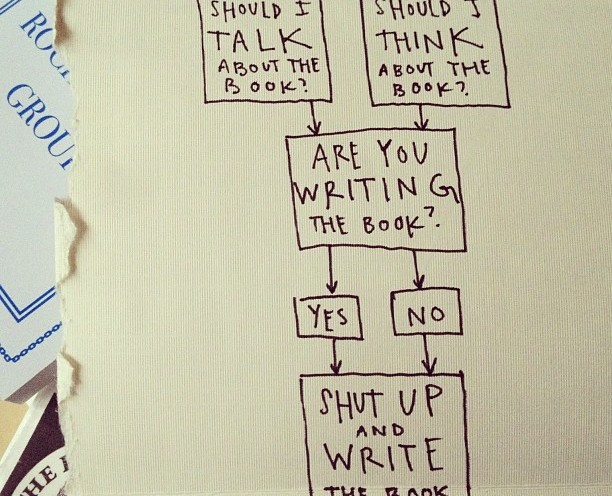 The email slipped into my inbox with no fanfare last March. A name I didn't recognize, a cryptic subject. Curious, I opened it, but it took me a minute to figure out what the woman who sent it was asking.
Basically: I like your work. Have you ever thought of publishing a book? If so, will you send me a proposal?
I glanced at her email address: a publishing house even I, with no knowledge of the marketplace, recognized.
My heart dropped.
This. This is what I had been dreaming about ever since I'd picked up Bird By Bird by Anne Lamott almost twenty years before. This was the beginning of everything I had hoped for coming true.
It felt amazing. At first.
After I'd run upstairs to show my husband, after I sent off a few giddy emails to friends, I opened up a blank document on my computer, stilled my heart, and asked myself a question.
What should I write about?
But when I stared at the blinking cursor, I started to feel panicky. Because the question of what I would write brought to mind all of the things I was too frightened to mention.
Basically, anything to do with my family of origin. In other words, stay away from the first twenty-two years of my life.
I write memoir. Scuttling any mention of my childhood was ridiculous.
I had thought the editor's note was tremendously good news. I thought it was the beginning of a dream come true. Instead, it was a kind of nightmare. I realized I had a choice: I could upend my relationship with my family. Or, I could blow up my dream of writing books. There wasn't any middle ground…
I'm over at the AMAZING Bev Murrill's site today, talking about blowing up the boxes we put ourselves in. Won't you join me there? 
Image credit: Austin Kleon