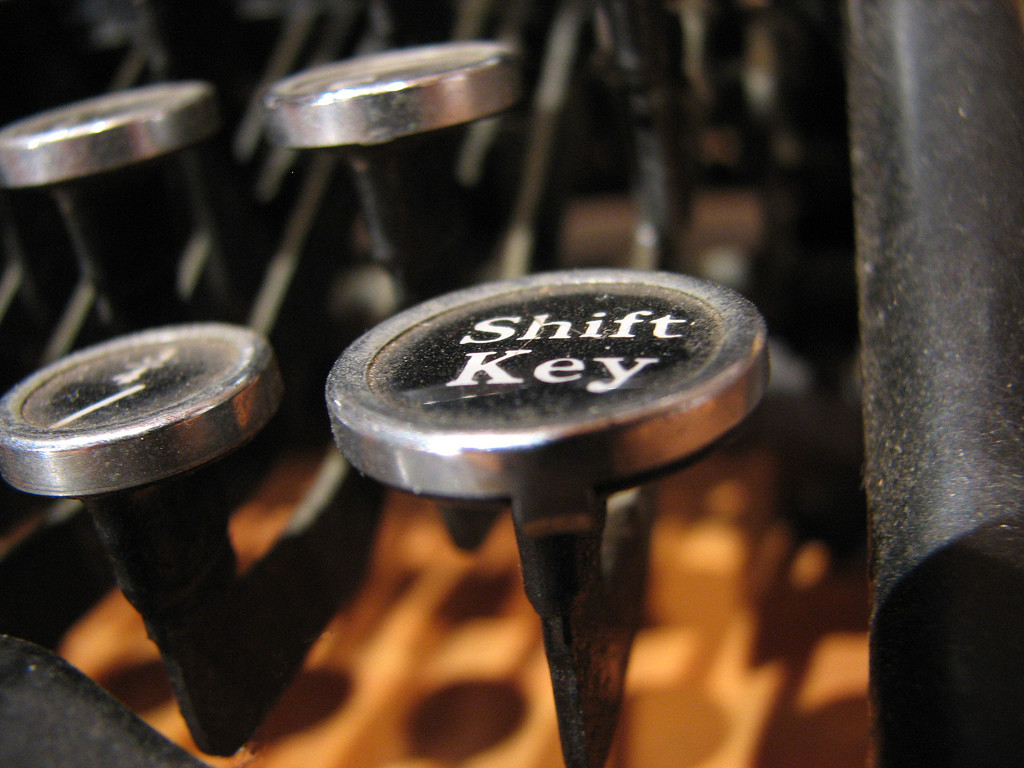 Don't be deceived about the title: this piece isn't just about editing. It's about the hard work of encouraging other people.
I have been a little nervous about editing other people's work.
It started when I did my MFA a few years ago. You get critique all the time in class. And partly, I noticed that sometimes, others' critiques weren't that helpful.
But worse? I noticed my critique of other's work wasn't always that helpful, to anyone. It was all wrapped up in my own ego, insecurities, and short-sightedness.
And then, a few years ago, a writing buddy and I had a bad misunderstanding about some (not-helpful) critique I gave her on her work. The misunderstanding lingered for years. It hamstrung our friendship until we figured out where we'd gone wrong.
I'm not cut out for editing, I told myself. I'll stick with writing, something I'm good at.
Famous last words, right?
I wanted to coordinate a series on mentoring, which, to my dismay, meant editing other people's work. Then SheLoves invited me to do some more of that work upon occasion. I took a deep breath and and said okay. After all, it was just once in a while.
Then one of SheLoves' dear weekly editors needed some leave after her daughter died. And they asked me to fill in for her. For two months. Straight.
Oh, don't get me wrong, I was pleased as punch that they trusted me enough to ask. But I was also afraid.
Because I was going to be in charge of many of the precious writers for the publication for weeks on end, giving them critique.
Eeep.
My stint is over now, and much to my surprise, the experience wasn't at all what I thought it would be. It was both harder and better than I expected. It wasn't at all like a critique group.
No: it was more like midwifery.
All of this sounds like it's about writing, but it's really not. Editing is coming alongside someone who is trying to create something, and helping them. It is a great metaphor for parenting, for being a good spouse, for being a mentor, and being a good friend. And just as I struggle to be all of those things, I struggle with editing.
Here's why: it's scary and vulnerable to take responsibility for others. It's equally terrifying to shepherd ourselves with kindness instead of disdain.
Given all that, here's what I've learned from being an editor.
An editor meets you where you are.
One of my biggest mistakes with critiques was assuming that everyone should do the kind of writing I want to do. I love soul-baring, searing, crushingly honest pieces. I feel like I'm cheating if I don't leave a little blood on the page.
But not everyone should write like I do. Honesty in writing is a virtue, but people can write forthrightly without scooping out their guts for an audience. I have erred when I urged others to become more like me.
Being an editor for talented writers I don't necessarily hand-pick means I have to crouch down where those writers are. I have to shape their pieces into the best they can be, and celebrate them.
What would my life be like if I approached my children the same way—not as mini-me's, or having the same priorities as I do? What if I hunkered down next to them and tried to figure out what their goals are, and how to help them achieve them?
Editing is other-centric. It's grounded in humility.
Editors do everything they can to ensure a piece's success.
At SheLoves, editors are not just responsible for editing the text, but for loading pieces into WordPress, tagging them, and writing blurbs for social media—Twitter and Facebook. There's a lot that goes into getting one post ready.
The biggest shift for me from my own blog was pre-writing the share text for Twitter and Facebook. I share my own work a few times, but I feel embarrassed doing it. I'm not very strategic about it anyway, because to be strategic feels calculating.
But being an editor has shown me I don't mind being calculating—or strategic—for other people.
SheLoves has editors in other time zones who take time to share pieces in the wee hours for the US. Doing so garners more eyeballs for each writer.
The editorial team shepherds their resources to give each writer the biggest platform possible. It also takes SheLoves' ministry seriously. This website has been life-changing for me. Why wouldn't I want to promote it?
Why wouldn't I want to promote my own work, given that I mist up when I think about the letters I get from my readers?
Not long ago, I started writing posts for this month, when I'd decided to end my summer hiatus. After I wrote the first one, I paused, and then I kept going—pulling three quotes from the text for social media, getting a shortlink, and scheduling stuff in Hootsuite.
I want advocate for my work in the same way I'm willing to advocate for others. I want to celebrate my own efforts as much as I celebrate others. Not more, not at the expense of, but as much, with joy.
Editing—and all relationships—are as much about showing up as they are about good work.
You know what I notice?
My editor at SheLoves, Claire DeBoer, always comments on my pieces. Always.
Claire and I have become friends; she hosted me when I traveled to Vancouver last winter. Like me, she's prompt, detail oriented, and scrupulous with details.
But it means a ton to me that she comments on my pieces. The day of, when I'm feeling raw and vulnerable, she stand beside me and puts her hand on my shoulder.
I have tried to do the same for my writers.
I am above average about details. I do laundry and put it away. I keep the fridge clean and use up leftovers. I sweep on a regular schedule. I meet deadlines early.
Details are easy. Details are satisfying.
They are not enough.
How are we going to stand along side the people who matter to us? How are we going to let them know we are listening? How are we going to pause long enough from our to-do list to listen to their stories?
Can I tell you how much it meant to me, giving birth, that I had two midwives stand beside me? I had chatted and talked to them for hours by then, laughed about my pee samples, taken mint tea from their hands, and asked embarrassing questions about sex-while-gigantic. They held my hands as I labored.
I trusted them to help me bring newness into the world. Not just because they were competent, but because they knew me.
I want to be that kind of editor. I want to be that kind of person.
Don't you?
Image credit: emdot