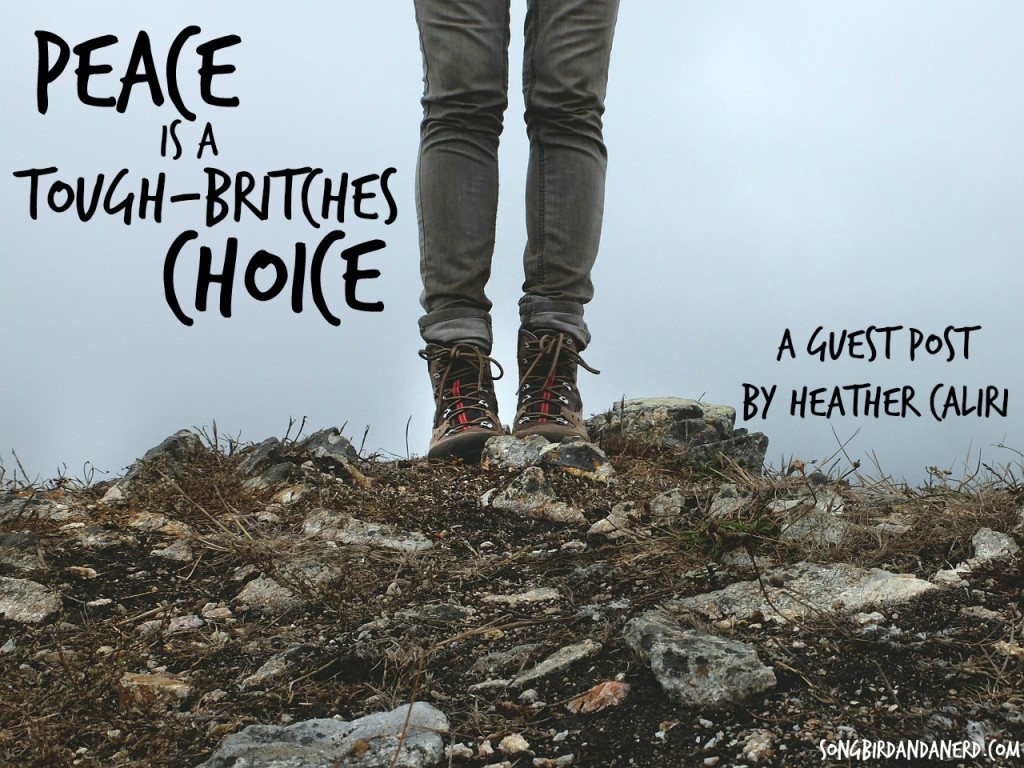 I am a creature of habit.
Every morning, I browse one of my four usual advice columns as I eat two eggs, toast and tea. I tackle the same chores on the same days of the week. I love the second in a series of murder mysteries because by the second book, I know what to expect. And every night after I put the kids to bed, I pick up my journal and write one page, just like every night before.
I brace myself for changes of routine, like taking my children to the science museum or an hour trip to the beach. I balk when my husband asks if I want to watch a new sitcom or drama—and consider stopping TV altogether when my favorites end the season or their run. When we take vacation, I get twitchy without my Swifter on Mondays, Wednesdays, and Fridays.
Sometimes, I feel a little sorry for my family, especially my husband. Spontaneous, I am not.
You might read all this and think I need therapy.
Good news! I go every other week!
But the truth is, choosing routine, choosing sameness, choosing ordinary is not a sign of brokenness for me…
Lindsey Smallwood, a lovely, honest writer over at Songbird and a Nerd, has a lovely series called "Beyond Ordinary." And, well, my extraordinary moments are my most rote, mundane ones. Join me at her blog and find out why.