I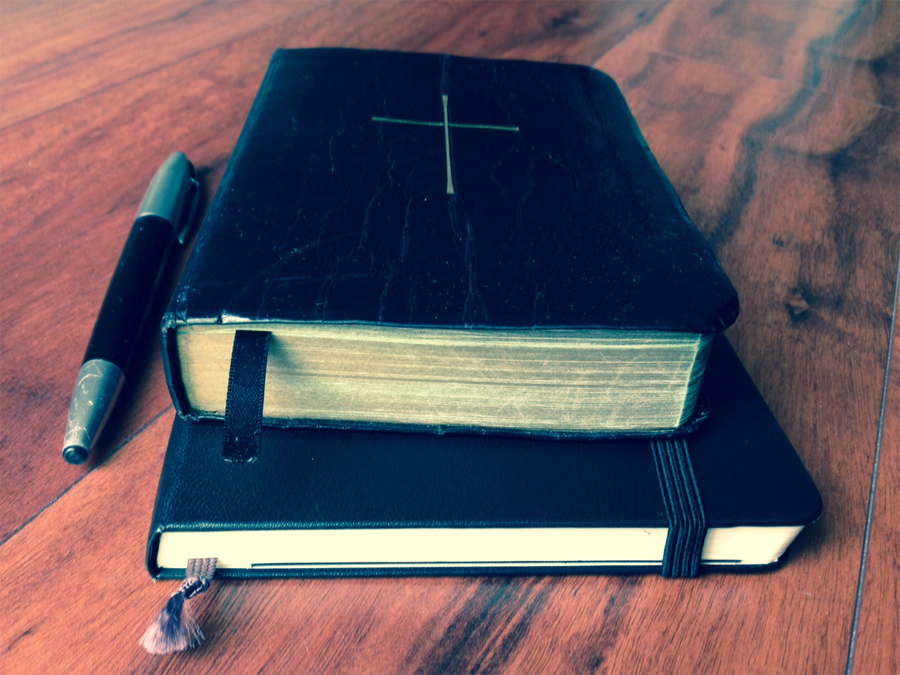 I'm excited, guys! A cool blogger, Cara Meredith, invited me to be part of her series on  #rituals. Cara's the kind of person whose infectious enthusiasm and welcome makes slightly socially awkward people like me relax. I'm so honored to be part of this dear woman's blog on rituals. 
Every night, after my kids are tucked in bed, I begin.
The two books are stacked on my dresser, one on top of the other. The fatter book has a gold cross emblazoned on its black cover. The taller book is a Moleskine notebook.
Next to the stack is a black felt-tipped pen.
I sit on my side of the bed and pull everything into my lap. Then, I open up the notebook and start.
I fill one side of a page: what I'm fretting about, enjoying, pondering. Sometimes I write that I don't know what to write; occasionally I give in to the opportunity to vent and fill three pages with indignation.
My day recorded, I pick up the other book—The Book of Common Prayer. I flip it to the most-worn page, and read the daily devotions for nighttime:
Lift up your hands in the holy place and bless the LORD; The LORD who made heaven and earth bless you out of Zion.
It's a page long, just like my journal entry. It takes all of a minute to say aloud. Generally, before I begin Our Father, I mentally think through my prayer partner's requests, saying a list of names: her children, her husband, a friend in need.
I have found this is truly the least I can do to connect to God.
Honestly, most days I sit down and spend time with God, I notice, aching, how little time I devote. I notice how slim my effort is. I wish I could do more, even as I know that for me, doing just a little more is a terrible idea.
**
Honestly, I might not strike you as a perfectionist. An acquaintance of mine told me I seem very relaxed, which made me laugh like a hyena.
Underneath my calm exterior is someone very, very tightly wound.
For a long time, I knew I struggled with perfectionism, except I didn't quite know how. I was never uptight about grades or looks, I let go of legalism about drinking or judging others, and if my house it's clean, it's because it helps me think, not because I'm worried about seeming untidy.
But a book I read recently talked about a kind of perfectionism that hit my heart with a bulls-eye…
I'm over at my friend Cara Meredith's site, sharing a ritual that helps me connect to God with my hands and heart empty of effort. Won't you join me there?