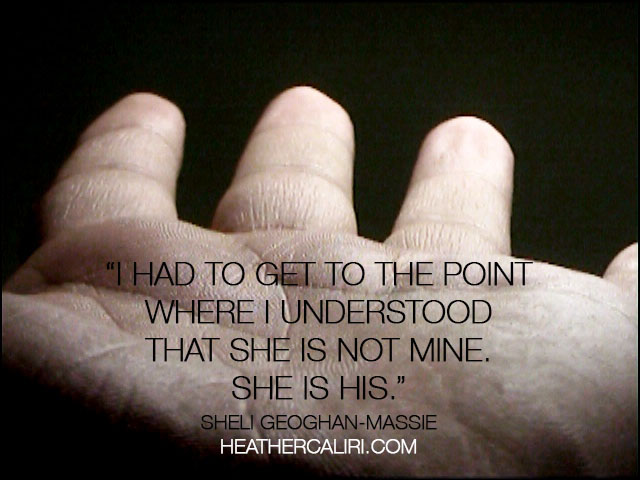 Sheli Geoghan-Massie is a fellow Redbud, and a truth-teller with a story of capital-R redemption. I'm so happy to share some of it here.
I didn't know if I'd like motherhood—but it ended up breaking me open.
Yes, for me, too. It was my oldest daughter that brought me to Christ. Everyone thought it was a big mistake when I got pregnant, got kicked out of college, and had a baby. But she was the turning point for me.
Tell me about that.
I grew up in a really strict Catholic home. God was always around, but I thought he was a ruler and a judger. I felt like you had to live up to him.
I struggled with an eating disorder, and was abused as a child. I thought I belonged to men and boys—that's where I found my worth.
My younger brother got a scholarship to a Christian university, so I decided to follow him. I thought he would take care of me. It was great being with my brother, but for me to go to a Christian university when I was nowhere near Jesus was hard.
I was the party girl, the fun girl, always getting in trouble.
And the eating disorder followed me and consumed me. In my junior year, someone found me passed out on the floor of my bathroom. I had taken so many diuretics that my body went into shock.
I ended up getting help, and getting connected to my husband. I went to a summer camp; when he visited, I got pregnant.
My parents told me I had to get married or I was out of the family. Also, he got to go back to our college, while I got kicked out. So my marriage began with a U-Haul of resentment.
All my friends were going off to grad school, and the Peace Corps, and I was stuck at home with a baby.
When my daughter was five, a friend's mom brought her to Awana. I thought, "Well, maybe she'll learn something."
That same family invited us to the non-denominational church. When I walked through the door they were sharing testimonies.
I thought, "Wait, you're a drug addict, and you're getting baptized? Maybe I don't have to get myself cleaned up to know God."
You've written about struggling to know how to parent your kids when you don't feel like you made good choices when you were a teenager. How does parenting affect the way you see your own story?
I think I see that my parents did the best they could with what they had. When we parent out of fear, we're very authoritarian. When we parent palms up, we're so much more trusting, not just of our kids, but of God.
I was so sorry to learn that your middle child had been self-harming after others bullied her. How do you care for yourself in times like this?
I leave space for it. I have to make my circle smaller. I don't say yes to every good thing that comes along.
I know I don't do well when I'm busy. I like quiet. I take care of myself by eating well, exercising every day, and getting to sleep on time. I know what my body can and can't handle. 
What does it look like to put one foot on the ground after another when you find out something like that? What practices, thoughts or routines have helped you and your family survive that revelation?
When we first found out, I went through all the emotions. I was angry—at her, at myself, at school, at the kids responsible. I was angry at technology. I was sad, grieving, scared.
I thought I was going to have to put her in a hospital where I could keep her safe. There were a couple nights where we had to put a chair by her bed and watch her, since she wanted it all to end after she was caught.
That was so hard. It was hard to be so angry with God.
I was angry with God because eight years before, we'd lost my husband's only brother to suicide. It tore their family apart. We'd learned our lesson already—we didn't need to learn it again. I had to get to the point where I understood that she is not mine. She is his.
That is a hard thing to grasp.
One of the key things we did was find her a mentor. It was a family friend that connected with her through sports, and spiritually. She took her out to eat and poured into her.
We've also had to present our daughter with opportunities to be brave. Initially, I wanted to pull her from school for the rest of the year. But ultimately, that wouldn't have fixed the problem It wouldn't have helped her learn to cope differently.
It was one of the hardest, best decisions, because that year she discovered basketball, and that she was good at it. Her coaches have spoken truth into her life.
My daughter teaches me to be brave.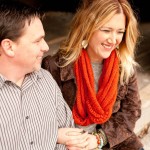 Sheli Geoghan Massie is a writer on good days when a child isn't puking or screaming or the dog hasn't run away for the zillionth time or when the house doesn't look like a Hoarders episode or she didn't forget to pick up one of the five children from school. She lives in the western suburbs of Chicago with her husband who has pushed her to be a better version of herself for sixteen years. She adores her best friends and she gets anxiety attacks around anyone pretty or skinny, so she stays in her yoga pants and writes about her redemptive story as a proud member of Redbud Writers Guild. She is represented by the Steve Laube Agency.
Image credit: Alex Barros