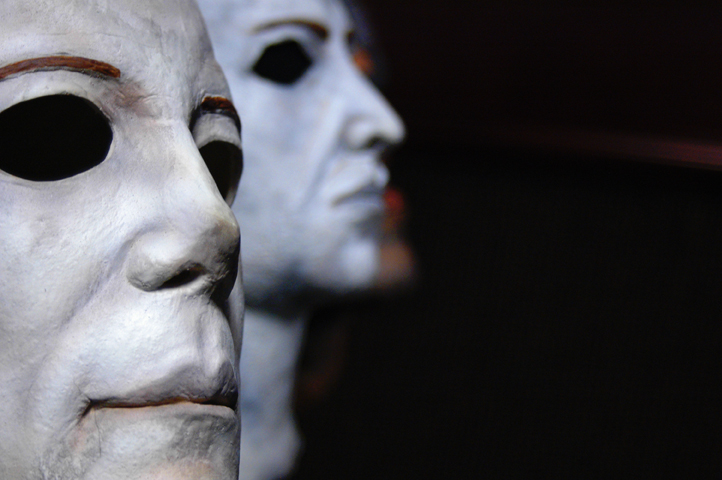 Trigger warning: sexual abuse
When I was a junior in college, my mom called with bad news.
"Heather," she said, "Someone made allegations about [my youth pastor's name]. She said he molested her."
My first reaction? Complete disbelief.
Our youth pastor had inspired both love and disdain in our church. His whole tenure, various leaders and parents had disapproved. His abrupt, ungraceful exit from our church not long before hadn't helped matters. Even I was angry at how he'd left.
But high school had been a precious time to me, and I didn't want to throw the proverbial baby out with the bath water. I felt sure this "victim" just had an axe to grind.
"That's ridiculous," I said. "I was there. I would have known if he'd done something like that."
I'd been at every leadership meeting, every mission trip and retreat and trip. I'd sat next to our youth pastor on the bus and lounged on his couch and ridden in his car alone and with others.
My mom sighed. "Heather," she said. "It was J."
My (mostly) best friend in high school.
And my breath stopped.
Hindsight Actually Screws Up Your Perfect Vision
Freshman year of high school J and I spent almost every waking moment together. Sleepovers, hanging out after school, going to each others' performances and competitions.
But sophomore year—
Things changed.
Half the time I asked if she could hang out, she had something planned with our youth pastor. I was close to him too—a group of us hung out with him like he was a peer—so I felt weird complaining.
In fact, I was afraid I was being jealous and childish. I mean, he was our youth pastor.
But her growing absence hurt.
One day on the phone sophomore year of high school, I brought it up with her. I told her I was feeling jealous of how much time she spent with our pastor. How I felt like we weren't as close as we once had been.
She got really upset.
She told me how I didn't understand. How it was really important that she spend time with him, and that I'd just have to get used to it.
At the time, I thought she was mad because I was a terrible person, and that she wasn't as wedded to the "best" part of best friends.
Our friendship cooled.
But now, four years later, a switch flipped.
Suddenly, I realized that the emotion in J's voice years before had not been anger.
It had been panic.
Her abuser had been isolating her from others, and my 'jealousy' pitted me against him.
So in about ten seconds, I went from thinking the allegations were a bunch of crap to knowing—deep in my bones—that they were true.
And in those same ten seconds, it was like someone had dumped shit all over my fond memories of high school. Everything looked different.
Because when you know someone you trusted is capable of something awful, every good memory with that person cuts you.
Christian Naïveté
Can I be honest?
I think Christians are terribly naïve about what abuse looks like from the outside, and what's required to confront it.
On TV and in movies, abusers are vicious, malevolent, frightening, and 100% evil. Eventually, there's a big reveal about their terrible deeds. On cue, everyone around them gasps in recognition. The truth about their acts is clear-cut, well-understood, and traced with precision by the whistle-blower.
In reality, though, confronting abuse is a painful, confusing slog.
When Good People Side with the Abuser
Not that long ago, I talked to another woman who was in our youth group. I didn't know her well in high school, but I really, really liked her. She was fun, smart, strong, and kind.
When we spoke, she made it very clear she didn't believe the allegations against our former youth pastor, and that she was super pissed off with me for bringing it up. She wasn't mean, but she was angry.
It was one of the worst phone calls of my life.
Talking to her, my blood started roaring in my ears. My hands went cold, and I started shaking.
Not because I was afraid she was right, but because I could very much understand why she thought I was poison.
Monsters would be Easier to Deal With Than Human Beings
Do you know what would make dealing with abuse easier?
It would be easier if the abusers, and the people that support them, were monsters.
It would be easier if everything were crystal-clear, if evidence was plentiful and the victims saved every last shred. It would be easier if victims never developed troubling coping strategies or mental health issues, and if we could press rewind on reality to double-check their stories.
But you know what? The past is past. Evidence, already thin on the ground, gets destroyed in desperation and shame, and often victims—not surprisingly—are negatively affected by abuse.
Even worse, being abusive doesn't turn people into easy-to-spot monsters.
No, abusers and predators are just people.
They are someone's relative, pastor, teacher, friend, or colleague. They often do good work in the world. They can seem charming, normal, earnest, and idealistic. They're often successful and well-liked.
They are connected to the people around them through a web of mutual support and trust—just like any of us. Those people have their back, and support them come hell or high water.
Oh, the badness of abusive people isn't what prevents justice from being served.
It's their humanity, likability, and their friends.
When You Love and Trust the Abusers that Kill Your Soul
When we hear about abuse cases second-hand, we hear the horror that abusers inflict on their victims. We hear about the red flags, the warning signs, and the path that led the victims or others to discover the truth.
In other words, we get the whole picture distilled down to badness and obvious clues.
But when you're living through abuse, the hell seems normal, and you love the people who hurt you.
A daughter of an acquaintance was recently sexually assaulted. The assailant? Her long-time best friend.
My grandfather, who molested my brother, was funny and charming. His faithful care was a big reason why my grandmother, who has dementia, was able to stay independent for so long.
My youth pastor attracted a huge, vibrant group of kids to our church. He eschewed "Christianese" for relevant, edgy content. To some extent, I still feel lucky to have formed my faith in an environment that engaged with secular culture instead of fearing it.
None of these abusers looked like obviously bad people at the time.
To confuse matters, abusers often don't act guilty, either. I honestly think some abusers believe their version of events. They can talk about how sorry they are for the pain of their victims, without ever admitting that they are its source. They have reasonable explanations for every allegation.
Victims, on the other hand, can seem desperate, paranoid, needy, and hysterical. Believe me, being abused and then calmly told you're crazy will turn anyone paranoid.
Abusers do not stop being related to you after you realize what they've done. They do not stop being your former pastor, beloved mentor, or admired friend.
You may not stop loving them even after you know what they're capable of.
And the people that defend abusers are just people too. You can understand why they'd go to bat for their friends, relatives or pastors.
They believe in their heart of hearts they're doing the right thing.
If you expect an abuser to look obviously guilty, if you expect to be able to be absolutely sure of the facts of abuse cases, if you are eager to weigh both sides of the story and tilt in favor of the most reasonable, well-connected person, you could very well get the wool pulled over your eyes.
Standing Up For Victims is No Cozy Mystery Plot
Abuse is filth. It is horror. It destroys families and friendships and churches.
But calling out abuse is not like solving a Miss Marple mystery. It is not clean or tidy; it does not have obvious plot points.
No, discovering abuse is like swallowing that red pill from the Matrix, and realizing the reality you've taken for granted is completely up for grabs. It's realizing that people you trusted implicitly, people you love and respect, are not what they seem. It is a sure-fire recipe for paranoia.
Discovering abuse means realizing that you yourself have helped the abuser by being complicit, naive, or deceived. It means realizing that others you respect aren't clean either.
Taking on abuse is not a made-for-TV movie. It's wading into a pile of shit and getting used to how it smells.
Honestly, part of me doesn't blame those who avoid diving in.
Let's All Get Super Unreasonable
I wrote this post a few years ago in response to abuse allegations about a high-profile, progressive pastor. People I admire tremendously defended him.
I believe the victim. But believing her feels awful.
I know the only way to confront abuse is to get super unreasonable about it, but I want victims to be perfectly reasonable and unhysterical. I want to crucify the person who was capable of abuse, except I know he's a fellow brother in Christ. I feel nervous about taking online evidence and "gossip" too seriously. But I know victims rarely have platforms; they speak up about abuse in whispers. Also, iron-clad evidence is a pipe dream.
I want to shake the people who have supported this pastor, even as I completely understand their loyalty, and envy their innocence.
Even for me, unconnected to the events personally and well-versed in what abuse looks like, it would make me feel better to just believe the pastor. It would feel safer. I wouldn't have to question or feel angry at Christian leaders I really respect. I wouldn't have to question–again—the foundations our church is built on. I wouldn't have to wonder if I can ever feel safe in church.
Sometimes, doing the right thing feels horrifying. It is hard to believe Jesus when He tells us that mourning and hungering after justice brings blessings.
But I trust Him when he tells us to be wary of human power, and to align ourselves with the marginalized. I know that awful as it is to wade into muck, it feels better than numbness and powerlessness. It feels good to stomp hard against the firm earth and say no more.
It feels good to care and to speak up. It feels good to lunge after justice. It even feels good to hurt, because it means you're alive—even as your heart is breaking.
Image credit: Joel Rickenbach