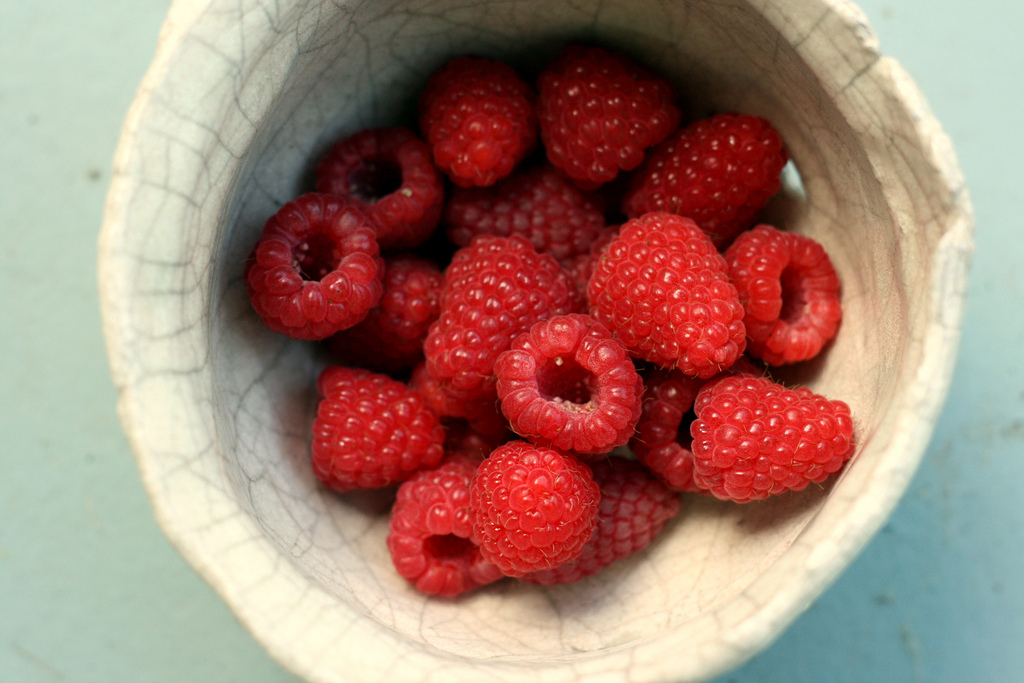 (Trigger warning–sexual abuse)
My grandmother is slight, white-haired, slow to speak, and nearly lost to dementia. For a year or so now, she has been in a nursing home, unwillingly.
Years ago when I would visit, she would serve me breakfast: a bowl of fresh home-grown raspberries in a white bowl, or toast with homemade freezer jam that tasted like the purest essence of strawberry.
She wasn't cuddly, my grandmother. Not effusive. But when I visited, I felt love in that simple bowl of raspberries. In the mornings, rising late, she'd pad through the kitchen in her Isotoners and get me what I needed for breakfast, even when it was past eleven and I should have been up for hours.
She may not even know what she has done to need my forgiveness. I am not sure what she did either. Even so, I do not know how to forgive her.
If you'd have visited my grandparents, you'd have met my grandfather first. He was loud, charming, funny. He couldn't ever remember how to pronounce my husband's name, Dyami, so he cheerfully called him Dynamite. Once he told the both of us, with relish, how he got crabs in a whorehouse in Brazil while he served in the merchant marine.
"Them things was as big as my fingernail," he said.
I didn't know whether to laugh out loud or cringe. When I listened to him, I felt like I was getting away with something.
My grandfather could be mean. He used ethnic slurs with a kind of delighted glint in his eyes; he flirted, awkwardly, with waitresses a third his age as my mother squirmed; he liked a kind of mean teasing.
On visits when I was little, the first thing he would say to me was, "Well what have we here? A little Dutch girl?"
I knew he knew I didn't like this nickname. So I would cross my arms and turn away, all five-year-old indignation, and he would laugh and start talking to my older brother.
"Good to see you Steve," he would say.
My quiet brother would duck his head without answering.
"Remember that summer you came and visited us? Didn't we have a good time then?"
Steve would keep his chin down, not answering, and I would sense that he was somehow being teased too.
But a child wants to like her family, so after a while, I would climb into a chair next to Grandpa Bill on the screened-in porch, and he would explain his tattoo, also from his sea-faring years.
It was blued and blurred from age, on his liver-spotted bicep. I had never known anyone else with a tattoo.
He would explain each symbol, the meaning of which I have forgotten.
But I remember the figures: anchor, eagle, arrow, snake.
I was in the Trader Joe's parking lot four years ago when I found out what my grandfather did to my brother.
I still remember which parking spot our car was pulling into when my sister called.
My brother had told her, and she was telling me, and now I had this word rolling around my head with my children watching me: molested molested molested.
I am sure my husband saw my face go white. I imagine I waved Dyami and the girls into the grocery store without me. Perhaps I said, Oh my God, over and over.
Because that violation had born poison fruit that was still killing all of us.
My parents were struggling to parent my brother and sister well before our grandfather decided to use Steve like a thing. I am certain that some of the upheaval that pushed my parents towards sending first Steve, then my sister away was a direct descendant of my grandfather's sin.
I remember hanging up the phone and wondering what in the world to do. It is an odd thing to find out something so horrifying, then get a grocery cart and fill it with bananas and tomato sauce. It is an odd thing to have your whole world tilt and only feel a kind of numb helplessness.
My grandfather died three years ago. I still feel numb about him. All I can muster is grimness. What should I feel about him, about what he deserves, or whether he's in heaven or in hell?
Part of me doesn't care, because let's be frank: the problem of him is over and done with. He's dead.
Also, I don't want to feel much of anything about him because untrue as it is, not feeling feels like the only kind of revenge I'm going to get.
My grandmother, on the other hand—
What do I feel about her?
I imagine my grandmother sitting quietly on the couch while my grandfather silently hurt my brother upstairs. She probably didn't know. Perhaps she did not even suspect.
But if so, why wasn't she paying attention?
Why did she marry him? Just as he used to tease me, he called her "Lorraine" even though her given name was Theta, knowing she didn't like it. The man specialized in pushing past personal boundaries. Why did she decide to get used to it?
I feel like I should tell you that he cared for her as her mind went, that the only reason my grandmother stayed independent for as long as she did is my Grandpa Bill. They were married for forty-odd years. They were, as much as anybody after decades of marriage, one.
How could she have not known?
And if she didn't, I hate that she numbed herself to make not-knowing possible.
You would think that I would reserve anger for my grandfather, the one responsible. But against my will, the white bowl of my heart is also full of bitterness towards the ones who didn't see or hear or do something back when doing something was possible.
My brother isn't angry with our grandmother. He visited not long ago. When he walked into her room, she started to cry, even though, I'm guessing, she no longer knew his name.
After he told me of their visit over the phone, I sat still, alone in my bedroom on the other side of the country, uncomfortably numb. I thought of him holding her hands. I admire my brother, flying across the country to say goodbye.
And it occurs to me that perhaps my grandmother and I are not so different, really. Both of us have sometimes held onto numbness even when we know it's poison fruit.
Update: Would you pray for my grandma? She's taken a turn for the worse, and she may be close to dying. I wrote this essay a while ago, and scheduled it a while ago, and at this moment, grieving as I know I might lose her completely, I find that writing about her has helped me move closer to forgiveness. 
Update 2: My grandma passed away yesterday. Please do keep our family in your prayers.
Image credit: Elizabeth Weller