I love the Psalms.
Almost all the Psalms.
Okay, all the Psalms, mostly, except for Psalm 119.
Psalm 119 drives me crazy. It's all about the LAW.
Obeying it, being true to it, loving it, studying it.
When I was in college, reading Psalm 119 made me feel wretched. I told myself it was the conviction of the Spirit. I read "law" as Bible and also as the whole Christian power structure. I thought the Psalm was telling me to submit to people who were hurting me even when my heart felt otherwise. I kept hitting myself over the head with the obedience and fidelity of the Psalmist. He didn't have any pesky feelings that led him astray. No, it was all one-note; LOVE the law, even if it makes you feel like scum.
In my Bible, next to the verse, "Happy are those whose ways are blameless", I wrote in pencil, "Are any of us happy?"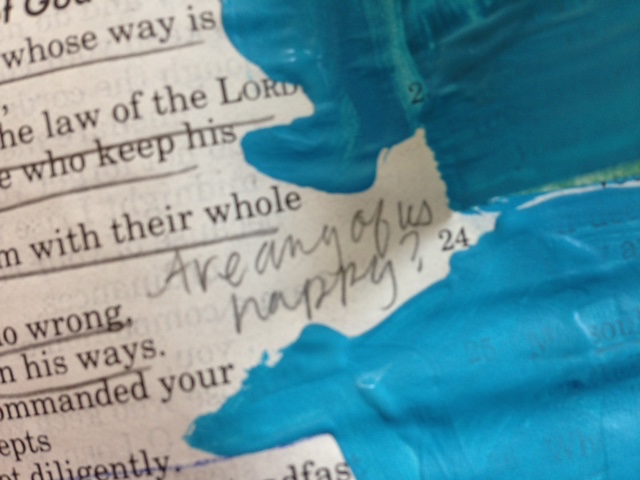 Yeah, I really used to wonder that.
When I thought of the next #wordmadeart project I wanted to do this time, I thought of windows. Opening panes in a page, and seeing what shone through on the other side.
And when I thought about which scriptures I'd want to see through, see into, see more deeply, I thought about Psalm 119.
I cut a few sideways H's in the text. The openings swung open onto the next page. Except there was just more Psalm 119 there. Gosh that thing is long.
I wanted something different to come through.
I'd just finished reading Cheryl Strayed's collection of her Dear Sugar advice columns, which I loved. I loved them because they were beautiful and raw and moved unflinchingly towards compassion for the people who wrote in to her. She wrote of her own experience, and then tilted it to refract some light onto the person's problems. She allied herself with her readers, generously.
Also, I am kind of obsessed with advice columns.
I realized what I wished I heard in Psalm 119 was that same sort of generosity, that same deep compassion that's grounded in bravery and bewilderment. I wished I saw my own heart there, like I do in the other Psalms. I wish Psalm 119 spoke to me like Cheryl Strayed did.
I wish the whole Bible spoke to me that way, sometimes.
So behind the windows, I wrote out quotes from Dear Sugar on bright colored pieces of paper, and I pasted them in. Here are the quotes: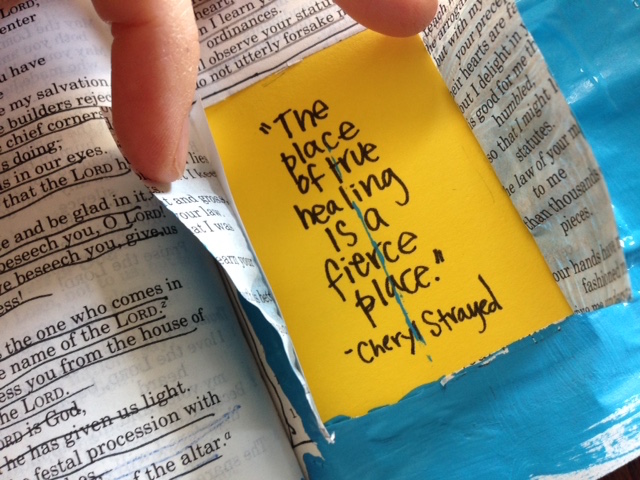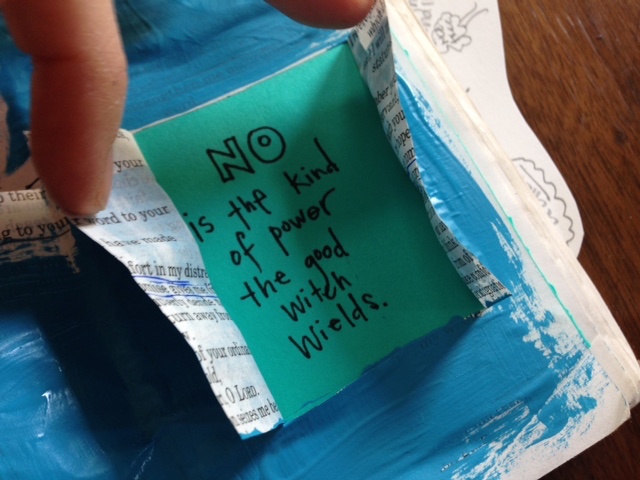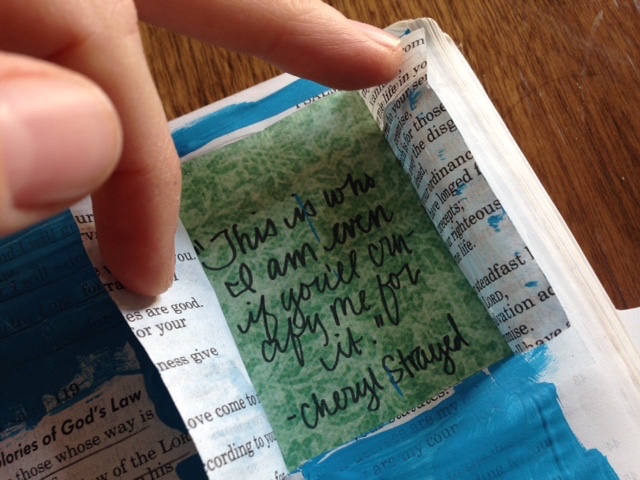 Then I painted over the rest of the Psalm 119 verses with a bright blue paint. A happy color. I left some of the verses that inspired me alone. And next to my honest, terribly sad question about happiness, I wrote,
"Oh, honey. Yes. And you will be happy too, and free."
Praise God. I am.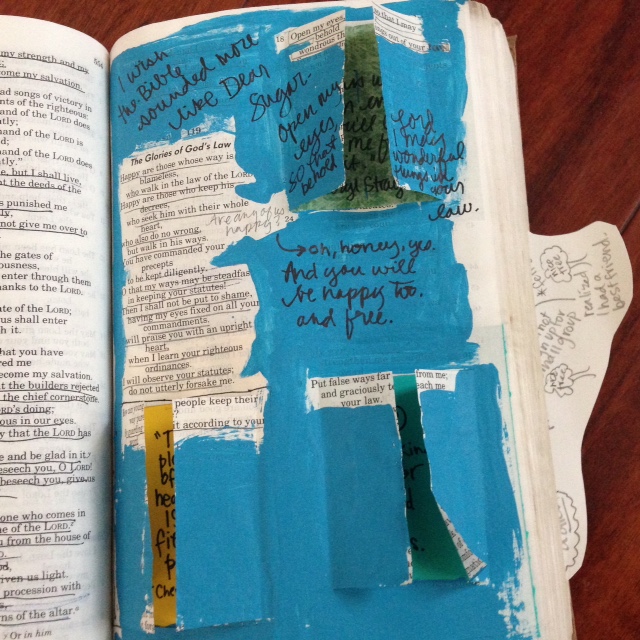 Now it's your turn! What project are YOU working on to transform the Bible? Share it with us!
On Twitter use the hashtag #wordmadeart.
On Facebook, post your pictures on my page.
Or, email them to me at heather.caliri@gmail.com, and I'll share them for you.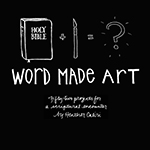 Want to join in the fun? Get my guidebook to the process here. It's a hand-drawn book of inspiration for this encounter, with 52 projects that could keep you creative all year. It also includes links to project how-tos, ideas, and other helpful things to spark fun. Download a copy today!