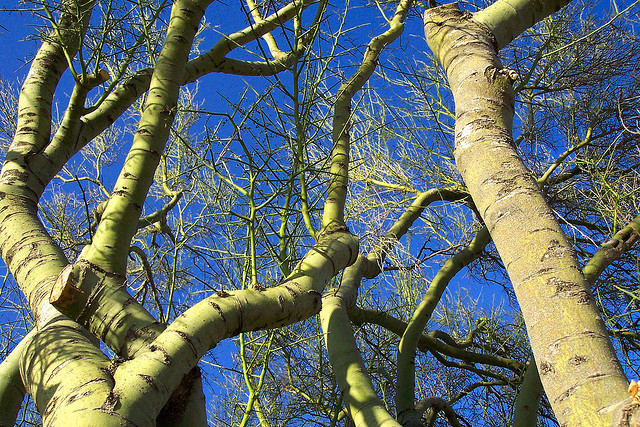 "Wait, I didn't know you had a brother and sister," Renee said.
We were in my pool. The aqua color reflected the sky canopy overhead. It was Tucson hot, not as hot as Phoenix hot, but hot enough. On the radio in summer, they counted the number of days over one hundred degrees, and it was always in the double digits.
I swallowed, an empty cavern where my heart should have been. I had mentioned my siblings to my best friend without thinking.
Steve and Katie had just left from their visit. They were seven and three years older than me, respectively, my brother in high school, and my sister in junior high.
It had been a good visit. The best. They'd been home from Sunshine Acres, the children's home they lived at in Mesa, for a few weeks at the beginning of summer. It would be their longest visit all year; I wouldn't see them again until Christmas.
One day the three of us pedaled into the wilderness between the main road and our subdivision, and found a lone, tall palo verde tree that didn't have too many thorns.
Trees in Tucson are scruffy, glorified bushes, really, but this one stood taller, with space between its branches. Some other kids must have thought the same, because they'd started nailing boards to the branches to make a tree house.
A tree house!
We spent the afternoon working. I felt almost dizzy with the joy of it: the three of us together, together, all of us finding scraps of wood, and agreeing on placement, using rocks to bash nails into the wood.
By the end of the afternoon, when the sky was starting to turn rose with a spectacular desert sunset, we had a tree house all our own.
In that warm orange and pink light, we were together in a house just snug enough for all of us.
Well. For the three of us.
We sat still for a moment. Then, reluctantly, we climbed down and pedaled home.
Katie and Steve left the next day. We never sat all together in that tree house again.
***
Even in fifth grade, I knew the project had been special, had known that golden moment at the end of the day with us all in one house might not ever come back. So in my excitement I'd told Renee, my best friend, about the palo verde.
I said maybe she could work on it together sometime. I didn't think I could bear going there alone.
That's when she looked at me in confusion. "Wait, I didn't know you had a sister or brother," she said. "Where are they? Why don't they live with you?"
The chasm opened in my chest. In my excitement, I'd forgotten to be careful. I'd forgotten that talking about my brother and sister meant that people would ask questions that I couldn't answer.
Questions that were like chains, linked one after another, questions that grew and grew, not only in other people's minds, but in my own. Questions wrapped tight across my chest and mouth. Questions around my throat.
Questions that asked me to choose who to believe, and who to love, and who to throw my allegiance towards. Things I couldn't do at eleven years old.
Why? And why and why and why and why and why?
***
When I tell you that questions change your life, I don't say that lightly. Questions are like scalpels, axes, bombs. They cut open things you'd rather stay closed. They explode your coping mechanisms. They chop off your quest to seem normal.
Questions force you to see. They force you to decide.
Questions shake the foundations of the house where one girl lives alone with her parents. They draw big red circles around two empty bedrooms. They jab at the floor plan and draw shaky arrows back to Sunshine Acres.
They hurt. They hurt to hear, because if you are trying to ignore the empty spaces to survive, they don't let you live in peace.
***
Why?
If you asked each member of my family that question, you would likely get different answers. Each answer might make you more confused, and desperate for solid ground. You might hear answers about adoption gone awry and mental illness, about attachment and empathy and the lack thereof. You might hear whispers of abuse and depression and desperation. You might wonder who was lying. You might wonder who was sane.
You might wonder how to keep loving everyone in that house, how to keep building a house together when you don't know where the floor is.
And if you're me, you're wondering how you can tell this story now, loving mother and father, brother and sister. You're wondering how not to tell it, how you spent most of your childhood not mentioning a brother and sister you loved. You are sick and tired of silently killing off your siblings by never saying their names and their stories aloud.
You might despair of getting rid of that habit of unmentioning, unmaking, undoing, unsaying the things that are closest to your heart.
Image credit: Jay Wilson