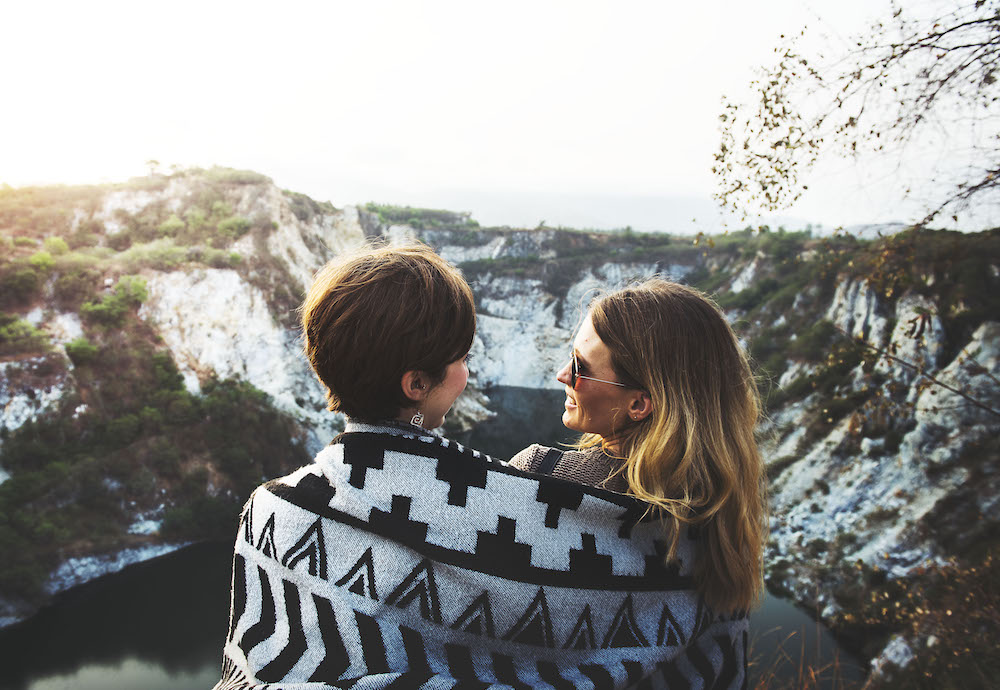 Allrighty-then. Here's my contribution.
"So in this new year, how are you going to take care of yourself?" my therapist, Lola, asked me the other day.
I stared at her, blinking. A normal person would know what to say to a question like this. Self-care. Self-care. The fact that I couldn't answer her quickly did not bode well for my mental health.
Out of desperation, I reached for the first thought in my head, which is friendships. Is friendship self care? I don't know. But if I don't answer quickly, how much I struggle with self-care will be way too obvious.
"I need to start reconnecting with people," I said. "Having friends over and stuff."
I started seeing Lola last summer, when I could walk to her office and return home with it still light out. Now it's dark and chill before my session. One wants to be inside with a book.
This has been the state of my heart since I started trekking to her office. Chilled. Slowed down. I have been spading the dirt of past hurts, turning them over, and letting all the buried things come out to haunt me. My soul temperature has plunged, and I have retreated into my safest place: solitude. I haven't frozen out people I love, but I haven't exactly been inviting them over, either.
Bare minimum: My family. Calls with my prayer partner. A tea or two with my closest friends. And otherwise—
"I think I need to see people," I say again, suddenly realizing that that isn't a pat answer. I have been caring for my solitary self for months with quiet and routine and the safety of being alone, and now that the hauntings are diminishing I am looking out the window at the people I know and wishing I could join them.
Except—
Oh, God, it's so much safer to be alone. Austere, yes. But so quiet and safe and easy.
Lola and I talk about this, about some friendships I still grieve. People who hurt me whether or not they wanted to, and the ways the hauntings intersect with that grief.
I am always afraid friends will leave. I am always afraid of doing or saying the wrong thing. I am always hoping that somehow I can manage everyone else's junk, as well as mine, so I can make things work forever.
I am always hoping I can protect myself from the ache that comes when people move, or don't return my phone calls, or wander away from me for whatever reason.
I never can.
Loss is part of friendship, just like closeness is. After all, I have been the one that left. Just a few years ago, when we left Argentina, I hated myself for getting on a plane and leaving my dear friend, Cami, behind. Six months before, I'd hated myself for leaving friends in San Diego for our sabbatical abroad. I would staple myself in place if it would help, but it doesn't because this is life, not a first-grade craft project.
My therapist is looking at me kindly from the couch, and she is saying things I have forgotten to remember. That I could start with baby steps of reaching out. That protecting our hearts from hurt is never a good long-term strategy. That I can accept the grief that sometimes gets caught up with friendship because it means I have loved people well.
That I can—will—have—done okay, all on my own. I already know how to be a good friend.
On my way out of her office, I close the door behind me and walk into the cool dark of the coast. Here by the ocean, the air is full of salt and sea and it slips around my face like the softness of my daughter's hands when she's about to kiss my cheek.
I realize I thought I was trapped inside myself, in the safe, enclosing darkness. That I was afraid I wouldn't be able to go back to opening my door. And I almost laugh, realizing that the key was in my pocket all this time, and that it's time to unlock the deadbolt. I will call my friends and invite them inside.