You ready to start The Word Made Art?? The first project is to recover the Bible. In both senses of the word.
(Wheeeee!)
So last week, I introduced you to my Bible. Here it is again: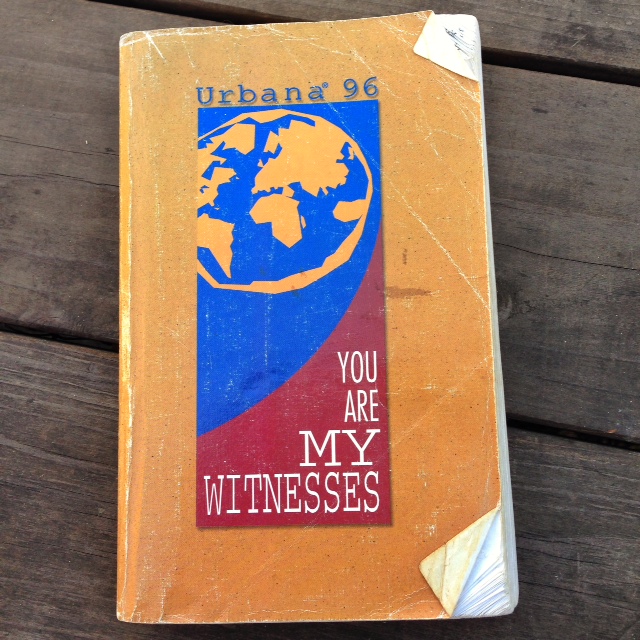 Here's the inside. (A little busy. Also: How did I write that small?):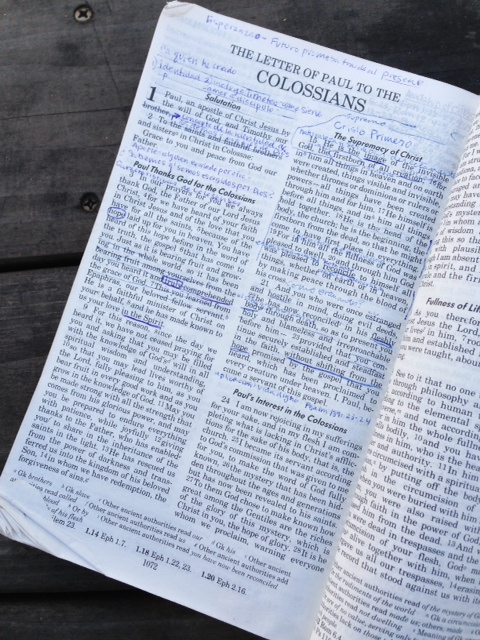 I gathered materials: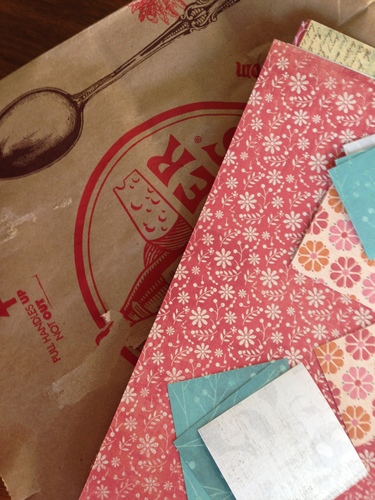 I crumpled up the grocery bag because I'm a sucker for the crumpled brown paper look.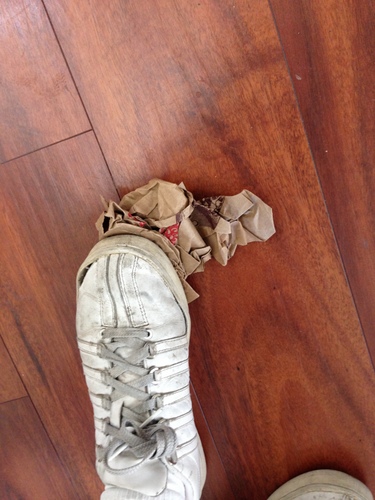 I traced the book cover shape, cut it out, and then I ironed the paper flat. So domestic! (Note: ironing is not required. I decided to take the extra time for the cover to make it snazzy, but you can make yours low-key and very simple. You do what makes your heart joyful and quiet.)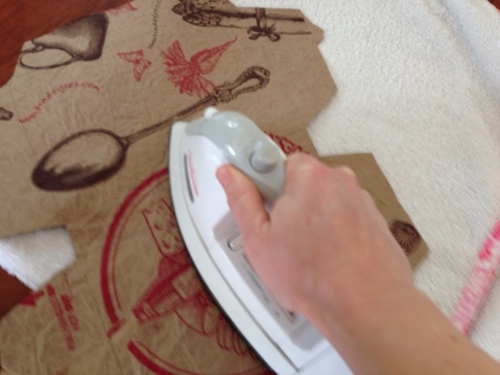 Then I glued the flattened paper to the cover of my Bible. Here's what the outside looked like. Sweet!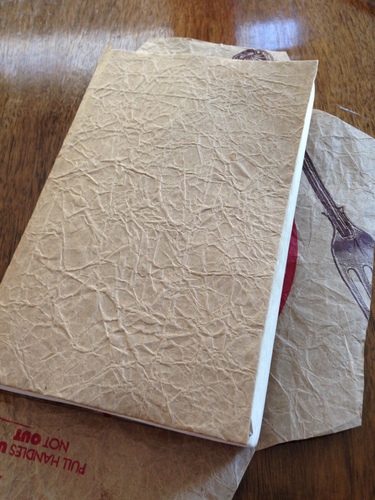 Next I used a template from my new favorite paper craft book, Paper Made by Kayte Terry, and cut out a cool bird for the cover. I re-did it three times because I kept tracing the wings backwards. My hands got very, very tired of holding the craft knife.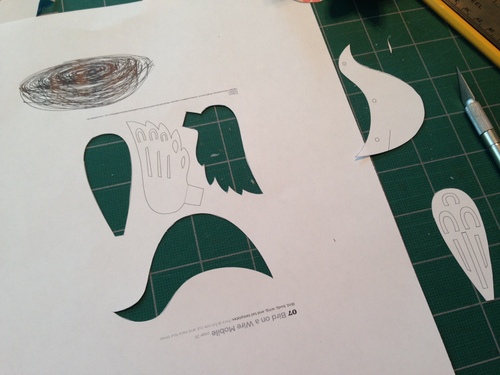 But then I had a fantastic bird. The idea is inspired by Psalm 84: "Even the sparrow finds a home and the swallow a nest for herself at your altar, my king and my God." My goal for this project is to make the Bible my home again, and build a messy, cobbled-together nest on God's high altar.
In other words, I am a rainbow-striped bird.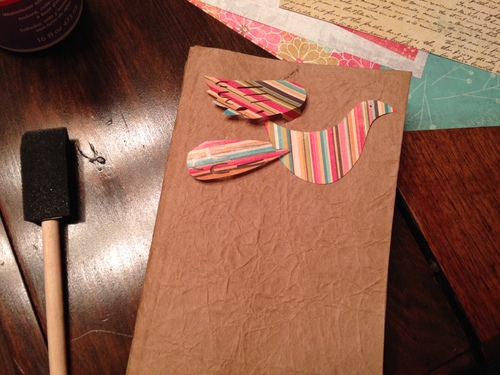 Here's the finished cover. I thought.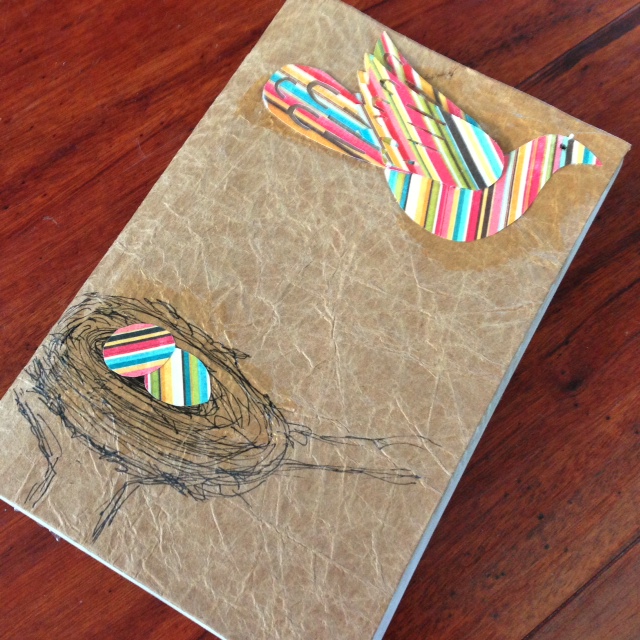 I was so proud. I showed it to my daughter, who immediately opened it up…revealing the fact that I had the book upside down under my brand-new cover.
SO I made a cover on the other side too, with the verse inside an egg: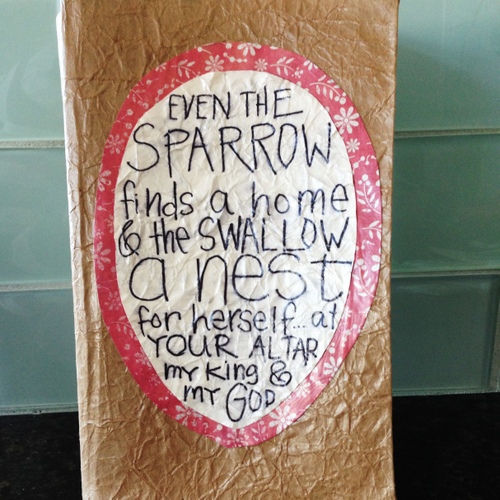 Even upside down and backwards, my recovered Bible is just what I was hoping for.
If you're recovering your Bible with us, share your work.
On Twitter add the hashtag #wordmadeart.
On Facebook, post your pictures on my page.
Or, email them to me at heather.caliri@gmail.com, and I'll share them for you.
Have fun, and happy recovering!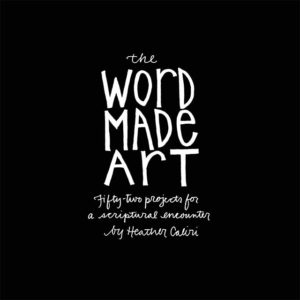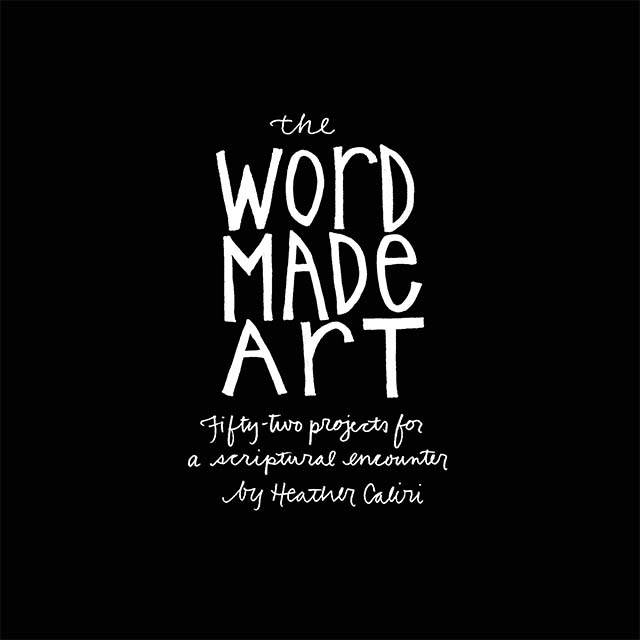 Want to join in? You're welcome to follow this series here–I'm going to try to post a project a few times a month. Or you can get a guidebook here. It's a hand-drawn book of inspiration for this encounter, with 52 projects that could keep you creative all year. It also includes links to project how-tos, ideas, and other helpful things to spark fun. Get your copy today!