Kathy Escobar is a fellow writer at SheLoves, and her posts just keep breaking me open. Her book, Faith Shift, is wending towards my house right now. When she said we could chat, I did a little victory dance, and then I got very, very nervous.
Oh, my, I didn't need to be. I was so blessed by Kathy's authenticity and kindness. I think you'll agree that it comes through her words.
A lot of my faith shift happened when I gave myself permission to actually feel what I felt about about church, God, the Bible. What emotions have surprised you as you've shifted your faith?
In church systems, if you express anger, fear, anxiety, frustration, or sadness, you get a scriptural answer back. A negative emotion means you don't have faith. I thought if I believed the promises, or prayed, and let go of any negativity, then I'd have perfect teeth and perfect faith.
Years ago, I was in an honest women's group, and for the first time I started sharing how I was really feeling.
No one corrected me. It really freaked me out. I wasn't used to that level of honesty—because the other women were honest too.
It started to unlock something in me.
Even then, I still had trouble expressing anger—until I had my really big disaster in a large church staff. Then, all of the bottled-up anger came up. I couldn't keep it down any more, even if I tried.
My friends pushed back. One said, "When are you going to stop being so angry? I'm afraid you're going to turn out to be bitter."
I went nutball on him.
And I gave myself permission to have a year to really work through the anger.
Anger is a really important component of grief. If we don't allow ourselves to feel anger, we don't ever move to acceptance.
What's the payoff of feeling all that negative stuff?
Freedom.
Your real self gets to come play with God, with other people, with yourself. The divide–the split—gets healed, and we become one person.
Oh, my gosh, that's the plight of so many of us. We have a divided life. The honesty brings freedom, and the healing of that split.
Of course, healing the split can be scary. It means you have to live with and be aware of both the good and the bad parts of yourself.
In one of the video you did with The Work of the People, you mentioned that the questions asked at that honest women's group were key to your faith shift. Questions have been so important to me, too. What questions stirred you up?
The first question was really, "Who am I?" I wondered what my relationship to God was, and who He was, really. Not just what I could recite back to you, but what I really thought.
Later, I wondered what the Bible was, and whether it had mistakes. Did I have to interpret it the way I was taught? How did I know what it really said?
I also wondered why I felt afraid of God.
In that women's group, we had eight educated, some seminary-trained, very dedicated Christians.
And none of us felt safe with God. Nobody.
Everyone thought God was disappointed with us. That's crazy to me. It's a microcosm of the Christian culture we're living in.
It's sad to me that where people could feel the most free, they feel the opposite. That's wrong. In certain circles, I still weep about how insecure women feel after a lifetime of Christian service.
What questions do you wish the church were asking?
How do we make safer spaces for people to really wrestle with their faith? How do we create spaces where mystery and questions are our spiritual formation, instead of answers?
Also, why are we so homogenous? Or: is this what heaven looks like? If not, how do we become the best reflection of heaven, now? In heaven, the issues of power aren't there anymore, because Jesus broke them down. I wish churches were asking what they're doing about power imbalances.
I'm in a place where I have huge joy in my faith, but a very cobbled-together community that doesn't feel whole yet. Could you speak about how community happens after faith shift? If someone feels alone today, what would you advise them to do, or pray through, or feel?
This is such a big issue with faith shift. You feel like an outsider. You tell yourself that they still have God, and you don't. You wonder what's wrong with you, and why you can't go over there and play.
There aren't any easy answers. It's hard to find community that's healthy and safe.
If at all possible, find just a few people that you can be real with. Let that be enough.
Some friends have found that it helps them to go to church without expecting to find community.
A lot of people I know have moved to liturgical services, and found it helpful. Liturgy is predictable, which feels safe.
Or, go online.
You must find places to talk about the things of God. You can find pockets of community, even if it's hard.
I do think it's important to not go back to the same trough. Don't go to places that violate your core values. For me, the Refuge isn't perfect. But it meets my core values, and it's enough.
Lately I've wondered whether I simply need to let go of expecting community to happen so perfectly, for church and family and neighborhood and friendships to fit together in the same way they used to.
Absolutely. Letting go of expectations is a major part of the grieving process. It's like in a hard marriage. If you're at the point of divorce, you don't just go back to the past. No: you have to figure out what it looks like to build something new.
Celebrate what's still there, and rebuild on what remains. And celebrate the things that were good, but are gone. That's a really hard piece for me. I have trouble accepting that all the old things won't come back, and I have trouble waiting for new feelings to form.
What would you say to someone (like me) who wonders what 'spiritual formation' should look like in a family after a faith shift? What spiritual disciplines did you keep in your family?
After my faith shifted, we kept a few things.
We kept praying for our food. It's part of the liturgy of our house, to acknowledge that God is here in the middle of a good day, and that we have our eyes open.
Recently, my husband wanted to read through the whole Bible, in a children's story Bible. At first I had a hard time with it, but when we did it we were all glad. My kids asked a lot of good questions.
We also do a lot of serving. My kids love it. We try to not make it "helping" exactly, but life.
And having kids care, and be exposed to pain is a huge part of spiritual formation. So is them asking a lot of questions.
Back before my faith shift, our parenting was the perfect example of how to become a nut-ball Christian. We were trying to do the best we could, but all our best intentions hurt our kids, especially our three eldest.
Looking back at that time with little kids, I wish I had known to live my story, and tell that real life story and its intersection with God. It's so easy and so natural. That is spiritual formation.
Image credit: 55Laney69 and Kathy Escobar.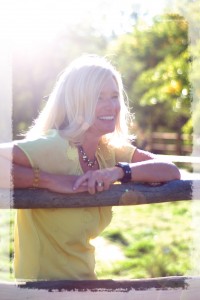 Kathy Escobar is a pastor, writer, advocate, speaker, and spiritual director. She is the co-founder of The Refuge, a mission center and Christian community, which has become a harbor for spiritual shifters in north Denver. An active blogger, Kathy is also the author of Faith Shift: Finding You Way Forward When Everything You Believe Is Coming Apart,  Down We Go: Living into the Wild Ways of Jesus and co-author of several spiritual direction books, including Come with Me and Refresh.  She lives in Arvada, Colorado, with her husband, Jose, and their five children.