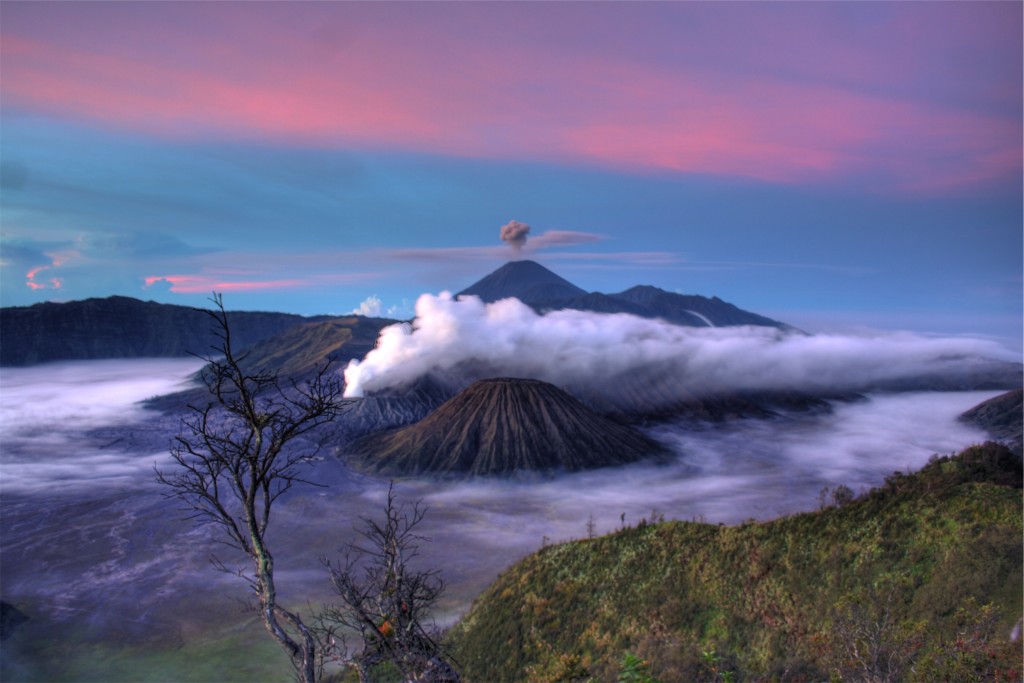 As a kid, I hated writing.
In sixth grade, my teacher called in my mom for a parent-teacher conference over the state of my journal. Mrs. Kimmerling required a page a day. There was a space above for drawing a picture, and a space below for writing anything you wanted.
We were graded on the number of pages, not quality. Easy, right? But in my journal, page after page after page was blank.
I simply couldn't do it. Every day, that journal terrified me.
I'm sure my parents and Mrs. Kimmerling scratched their heads. After all, I was good at writing. Was I Iazy? Did I not understand how important it was to complete my assignments?
My shirking wasn't unusual. I'd started not 'living up to my potential' in third grade. There was a lot of chaos in my family back then; I just didn't have the energy to be excited about fill-in-the-blank workbooks, book reports or multiplication tables.
For a normally compliant, successful kid, it was a big deal.
I even checked out of understanding why I was checking out. I didn't connect the dots between family chaos and school trouble until a decade and a half later.
But in sixth grade, I realized being a slacker felt more stressful than compliance. It was stressful to bring home bad grades, procrastinate on projects, and not please my teacher and my parents.
So when time my mom brought up the journal, I decided it was time to get with the program. I started forcing myself to write.
At the time, I was in a musical called S.O.S.: Calling the Children of Planet Earth. I played Spike, a loveable but street-smart foster kid whose heart is softened by music and an encounter with two space aliens.
I know, right?
Instead of writing about my day, I started writing short scenes involving different characters from the play. Not just Spike—several of the foster kids. I wrote in first-person voice, telling parts of their stories.
And this is where you'd think the budding writer would discover a love for her craft.
But you'd be wrong.
One day, flipping through the pages of my journal, I looked at my stories critically. The characters were expressing anger—rage, really—at the adults around them. They said out loud how upset they were at the grownups in charge.
They sounded like they were written by someone who was angry with her parents.
A deep fear seized me.
That territory was dangerous. Way too dangerous for a school assignment. Suddenly, I understood why I hated those blank pages.
They might force me to tell the truth.
My role as a kid in my family was to be okay. Successful. Happy. Quite literally, I performed: I starred in musical theater and commercials, I sang, I danced. While our family imploded, I was proof that everything was under control.
My parents loved me. I knew that back then, and still do. But families work this way, don't they? Love doesn't prevent dysfunction from taking hold.
To go against the script of performance was terrifying. It was uncharted territory.
Naked Honesty By Accident
In college, I thought being more Christiany would solve my problems, would get rid of the anger, would fix everything.
Recently, I went through some college prayer journals. I hadn't read them since because I suspected they would be tedious, without even juicy gossip to help. (Juicy gossip wasn't Christian).
Reading the journals, expecting religious woolgathering, I was struck by my occasional naked honesty.
About a Christian conference I was about to attend, I wrote, "I desire to see You busting out all over the place. But I feel like I'm going to the dentist. I feel like my lack of enthusiasm will be pointed out."
Or this, about why I usually procrastinated about my quiet time: "What am I scared of? What am I avoiding? Why don't I run to You?"
That, my friends, was the million dollar question, wasn't it?
I don't remember having these thoughts in college. I don't remember questioning my script at all. But when I wrote things down, I was honest despite myself.
A paper fell out of the journals while I was paging through. It was a lined yellow sheet, undated. I must have written it around Christmastime after I graduated from college, when I finally went to therapy to deal with my depression, when I started facing my anger towards my parents, when all my coping mechanisms was stripped away.
Here's part of what I wrote: "I hate this half-life and nothingness. I hate myself. I hate my life. I would rather not live this anymore. I would rather not, thank you."
I find a bit of black humor in this: even at my lowest, I was polite.
God, coming across that paper scared me. It scared me to remember how close I was to suicide. It scared me to see that naked unhappiness on the page. It scared me to remember being that unhappy.
Facing the Hated Blank Page Saved Me
All through my childhood I hated and feared writing because I sensed I could not handle its power. I avoided it because writing opened my heart to truth, and I couldn't afford that kind of honesty.
But when I was finally able to face the blank page, it saved me. Those awful thoughts—like that almost-suicidal scrawl—freed me. I faced what I was feeling for the first time in my life.
I wrote my way out of that depression.
I couldn't pray. I filled paper instead. I seized on writing as the purpose of my life, getting books on craft, doing morning pages, going to workshops and classes that I could afford. The very thing I had avoided so long became my life raft.
The Keys to our Heart Hide in Our Hates and Fears
Our hearts are strange creatures. They long for what they need with a kind of rabid intensity that scares the more settled parts of our brain. Those things we hate and fear might be the very keys that unlock our spirit. The passion of hatred is a clue. It tells us that there is a volcano under the surface. It tells us to tread carefully, because we are on sacred, unsteady ground.
What are you afraid of? What do you hate? The Bible? Church? Intimacy, sex, spiritual disciplines, new habits, places?
I'm not saying that you should jump into these things, that your hatred or fear should be ignored. No: I'm just saying that it's something to consider. Something to test gingerly. Something to lift up to God and ask Him for discernment about.
Have you touched the roots of your avoidance with gentle fingers? Have you traced the path back to the source? What will you find when you do?