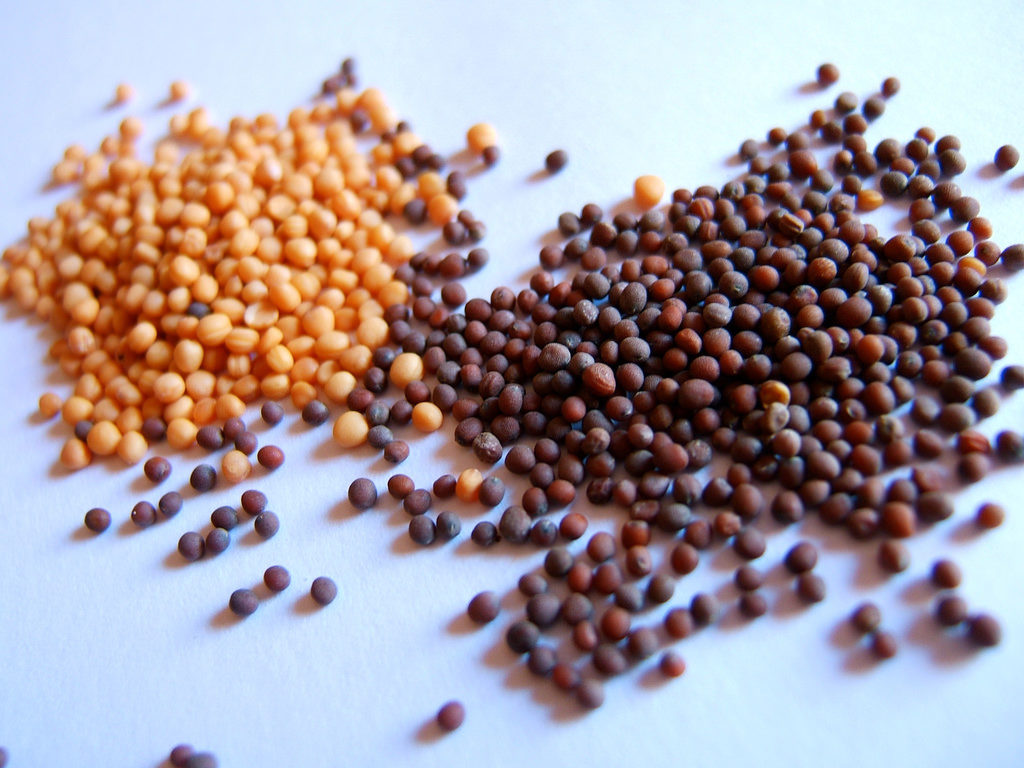 Can we talk about the mustard seed verse? (if you're confused, it's Matthew 17:20: "Truly I tell you, if you have faith as small as a mustard seed, you can say to this mountain, 'Move from here to there,' and it will move. Nothing will be impossible for you.")
My Terrible Mustard Seed Math
This verse always made me feel ashamed. It was like a math equation that always made me feel less-than.
Here's how the equation went.
In other words, if I wasn't moving mountains, than my faith wasn't even mustard seed sized. It was nonexistent.
For me, the verse was about results.
I could judge the size of my faith by what happened when I applied it. If mountains didn't move, than my faith was clearly lacking. And all God required of me was a minuscule size.
If I couldn't conjure up that amount for him, I must be really lame.
Here's the thing: I completely had that equation wrong.
The Actual Algorithm for Mustard Seeds*
When I parsed that verse, I always focused on my faith. I was thinking it had to be something. I was thinking my faith was the point.
But Jesus was saying the opposite. He was saying our faith had to be effectively nothing for mountains to move. In other words, the equation looked more like this: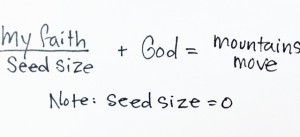 My faith, divided by 0. Which for any of you that remember division rules, doesn't make sense. You can't divide anything by zero.
This is a precise mathematical way of saying this faith thing is a mystery.
We're Invited Anyway
God involving us in moving mountains doesn't make sense. It doesn't compute. We have faith the size of a mustard seed—a tiny little speck of nothingness that offers nothing to God.
He involves us anyway. He desires our participation anyway. He invites us anyway.
It's not about us. It's not about trying to conjure up seed-size faith. No, it's about being faithful and showing up even though our contribution is nonsensical.
God takes the foolish, the nonsensical, the things that can't be counted and makes them meaningful. Takes them, plants them and makes them flourish wildly, creating homes for all the birds of the air.
*Not an actual algorithm
(Image credit: Jessica Spengler)