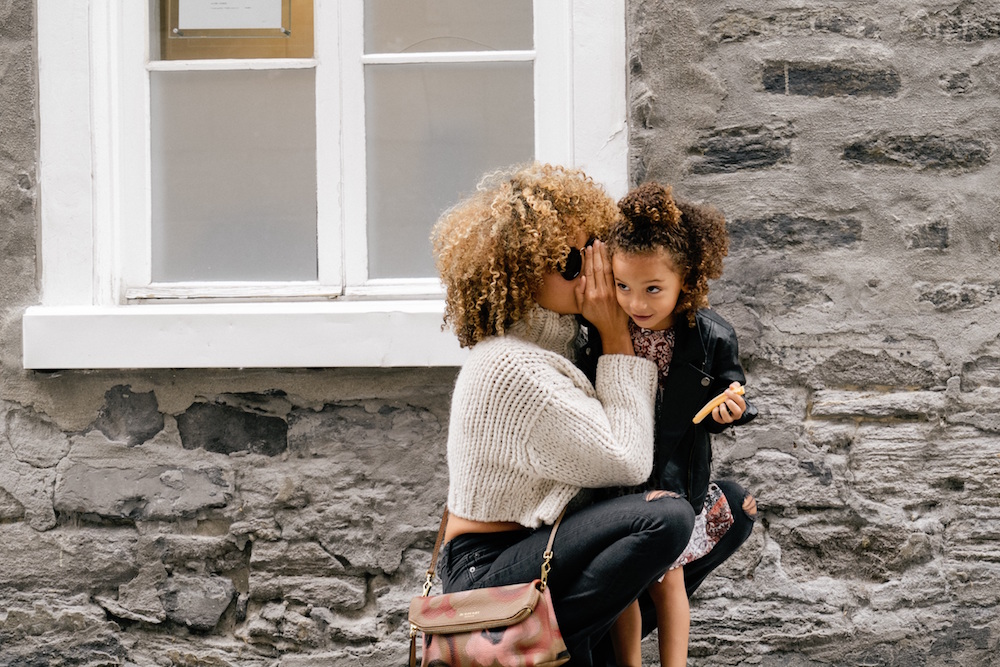 We had a week. A week of being stuck inside from rain. A week of fevers, of bad tempers–mine included. A week of cancelling play dates.  A week of homesickness hitting. A week of stir-crazy.
A week.
I'll be honest with you: I would rather write a post where everything in my parenting life is going swimmingly. I would like to feel like I have things together before I go preaching.
But I ain't no expert, and I am often at a loss. I am putting one foot in front of the other right now, doing my best with things being less than ideal. I am often wracking my brain for solutions, for wisdom, for the right way forward.
But knowing how life with kids goes, I am sure I am not alone. And so I want to say this, to all of us parents out there who also feel discouraged about the day or week that is not shiny and audience-ready:
Today is not the whole story.
Soon it will be better.
While waiting for that day, let's keep practicing kindness with our kids and ourselves.
Because children are learning how to love. They are practicing how to get angry, how to handle emotions.
This is hard work, and they are struggling just as we are.
For better or worse, we are their guinea pigs.
And us–let's have grace for us, as well. You and I are learning, too, and that is no crime. I am learning how to parent these children who are different every day. Each is their own person, which is really beyond my power to comprehend.
So.
Yes, set boundaries. Yes, there are limits. Yes, perhaps think of ways to change up your ways, your parenting strategies, add or subtract things that are hindering everyone.
But have patience and grace for a learning process that you yourself are still struggling to master.
Forgive them for being beginners. Forgive them, and let them start fresh in five minutes.
When they are hurtful, ask for an apology, and then let go of the hurt. Let go of the guilt. You are all learning–still!–how to be family together. Model the behavior you want them to see. Model that forgiveness, that kindness, that over-and-over loving. Put a lot of stock in the power of example.
Talk about the deeper issues later, when everyone is calmer.
Have grace with tired bodies and aching heads. Have grace for three-year-old-sized self-control. Have grace with a parent (you!) who is worn down and weary.
Listen to your negative feelings, sure, but do not let them run you off the road.
As soon as you can, invite your kids to a cuddle party on the bed. Grab them unawares and give them raspberries. Ask them to explain their favorite television show or book–the one you're not that fond of–and listen. Lie in bed with them extra-long tonight, in the dark, and smell the day's work in their hair.
Keep walking down the path of the best you can do. Keep walking, and the week will pass, and the rain will stop, and the fevers will come down, and one day soon, you will be riding on a carousel, laughing with the sky an impossible blue, and an orange-breasted bird will burst into fierce and jubilant song.