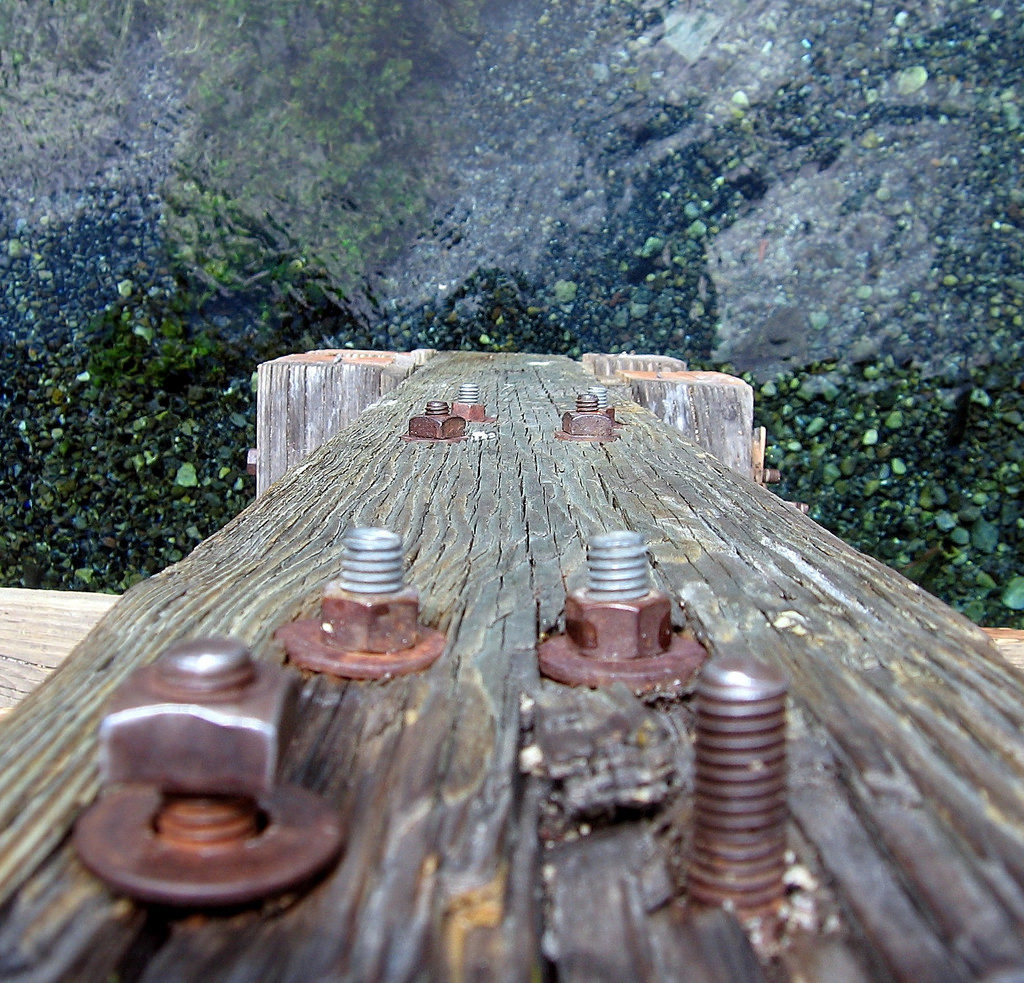 When my husband and I got married, we bought a house. Along one side of the house was a covered area where you could have a table in the shade.
Only the covering was infested with termites, so the owners removed it before we finalized the sale. Just the covering, not the poles and beams.
The remaining structure was not picturesque.
And it seemed like it would be a big deal to remove it, expensive probably. So we left it there, and ate under it, and when we had kids, they rode their tricycles around the beams, and occasionally I'd bump into one and curse.
When we decided to sell the house, eight years later, the real estate agent recommended removing the structure.
Which we did. It turned out to not be that big of a deal. Not that expensive, either.
The yard looked about twice as big, twice as inviting.
And by the time it was down, we'd already moved out. Which meant we didn't even get to enjoy that bigger, lovelier yard for a single day.
Is there an area of your life that's old, dilapidated, and so ever-present you don't even remember that it's there? An old habit, perhaps, or a piece of furniture you hate? A weekly obligation you'd rather get out of, a to-do list that you hate checking things off of?
Don't wait any longer to change it. Don't tell yourself it's out of your power to do so.
There's always a choice when it comes to our lives. Always. Maybe you can't eliminate something tomorrow, but you can start dreaming of ways to make change happen. You can take small steps towards a different life. You can work your way up to the bravery. You can start saving your pennies for a desk, a better pen, or the trip you've been putting off.
Because you know what living with a life you hate is? It's a silly waste. A sad waste. It's like trying to sing without breathing in first.
Why do we live that way?
Don't wait. Look around. Take stock. And start working towards the small changes that will (seriously) change your life.
Photo courtesy Katherine H