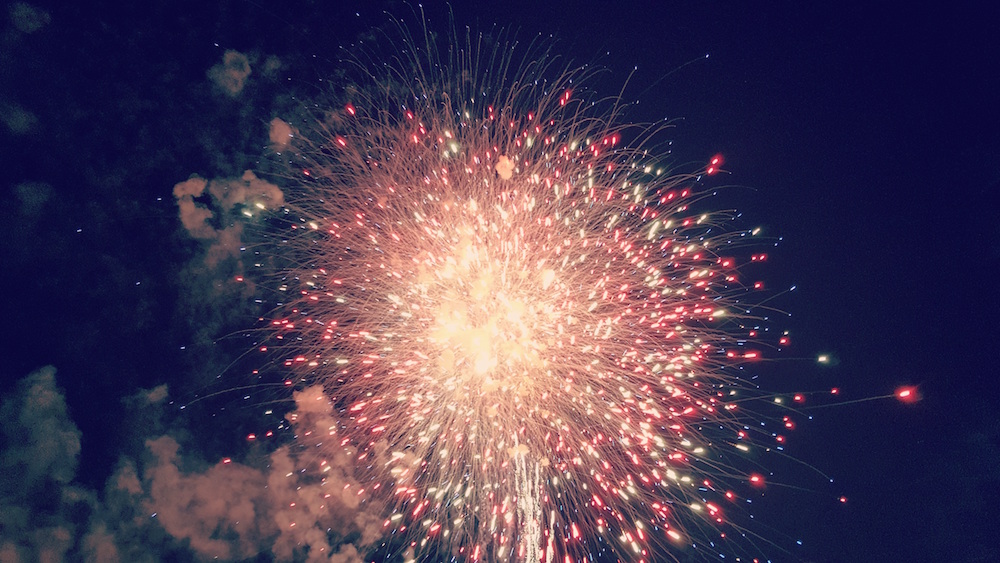 I felt pretty proud of myself the first time Lori Pickert favorited one of my tweets.
Lori is the author of Project-Based Homeschooling, a book that continues to influence how I approach my two kids' education. Her blog is always inspiring me to not only educate my kids with more passion, freedom, and intention, but to pursue my own work with the same joy.
Clearly, I respect the woman. So back before I'd spoken with her personally, I was pretty excited that she liked what I'd had to say about one of her posts.
She favorited me again not too long after. I did a fist pump–I was on a roll!
Then I noticed a pattern. Every time I sent out a tweet to Lori, she favorited it. Not just tweets that complimented her, or her site, or were witty. No, she favorited tweets like "Thx 4 the RT".
That's when I realized: Lori is just really enthusiastic. Like crazy enthusiastic.
Is Enthusiasm Wise?
I'll be honest with you, Lori's enthusiasm confused me for a while. Was it wise to favorite so profligately? Didn't it make her seem, well, too easy-to-please? Did it cheapen her "favorite" or make me question her discernment?
A while passed. I asked Lori to guest post (she, of course, favorited that tweet) and got the chance to exchange emails a little more personally. And one day, I realized something:
Lori's enthusiasm was infectious. It was genuine. And it was kind of inspiring.
It seemed absolutely fitting that someone who is writing about how to collaborate with children would favorite pretty much anything I threw at her. It was akin to the enthusiasm I showed when my children invited me to look at their newest art work, invented a new game, or started working on a new skill. Lori talked over and over on her site about valuing the work that children want to pursue without reservation. About how to give it space, support, supplies, and kind, enthusiastic collaboration.
Was it any surprise that after practicing that kind of daily enthusiasm in her school, and with her kids, she would aim it, almost automatically, at everyone she encountered in the Internet?
Why Enthusiasm is Embarrassing
Lori's blanket favoriting made me look again at my own sense of my work–and others. So often, I stand at an ironic, critical reserve. I'm afraid that if I get too worked up about anything I make, I'll hear crickets. Or be embarrassed when what I do proves lacking. Or be ridiculed.
I'm afraid of being enthusiastic about others' work if it isn't perfect yet. Or it isn't well-known enough. Or is controversial. I'm back in seventh grade, afraid to be friends with the new kid until it's clear they'll be acceptably popular.
Here's an example: when thinking about writing this post, I was worried I'd seem crazy for liking Lori a little too much. Maybe she'll think I'm stalking her! Maybe others are tired of me recommending her work!
Maybe I'm getting tired of dimming my light in order to stay safe.
Why Enthusiasm Changes Us
You know the thing about enthusiasm? It feels good to be on the receiving end. And it feels even better to let myself be enthusiastic, excited, and supportive of others' work.
Enthusiasm doesn't just feel good, though. My attitude towards other artists, creators, and risk-takers always–always!–spirals back and hits me in the gut.
If I'm suspicious, critical, stingy and picky? Guess what kind of attitude I show my own nascent efforts?
On the other hand, when I approach others' work with a desire to help, to collaborate, to get excited, to find what's working?
I create a larger, more generous space for my own creativity.
Let's be enthusiastic. Let's favorite other's work a little too often. Let's become the kind of collaborators we're dreaming to find.