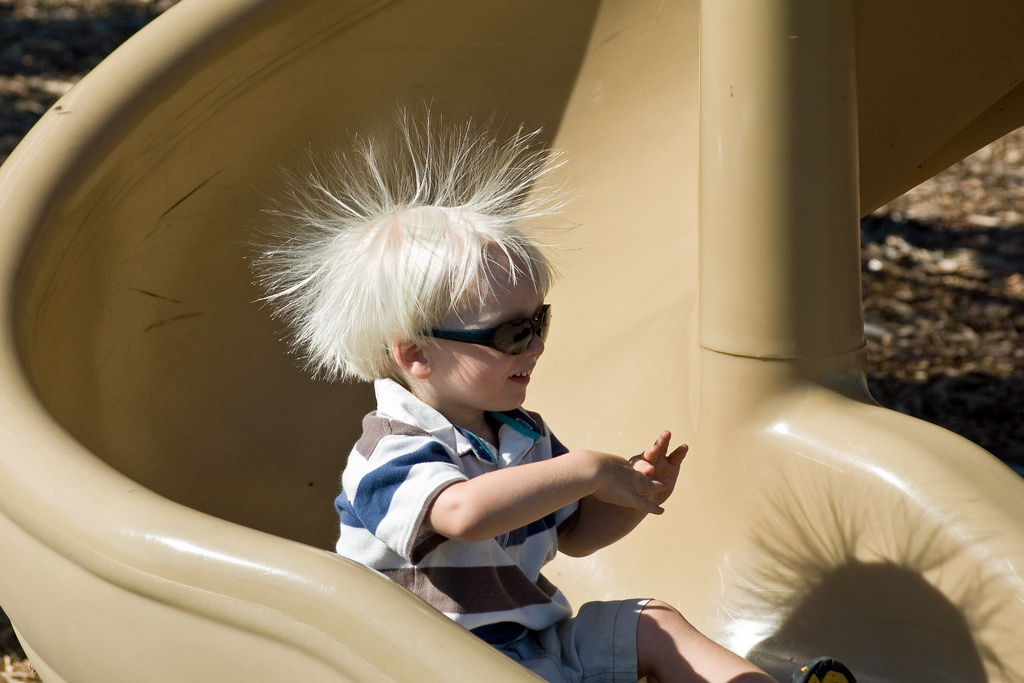 The other day, one of my kids–previously afraid of slides–tugged my hand.
"Mama will you catch me? I am going to do this slide."
She climbed to the top, and paused. I could see her thinking. Then she let go. It was a steep one, and I almost didn't catch her before she hit the sand on her backside. But I did.
When I I set her own her feet, she didn't even see me try to give her a high five. She was already headed for the ladder. Not with excitement or even enjoyment, but with a serious look of determination on her face.
"I'm going to do it again and again," she said. After a while, she didn't need me to catch her.
I wrote on Tuesday about working past fears.  and already I'm seeing the truth of Steven Pressfield's thoughts on fear. My fears are real, they are often rational, but if I get even a little bit past them, the blessing is there like leprechaun's gold.
I'm afraid to ask for help. But when I do, I find more authentic community.
I'm afraid to admit how little I know. But when I do, I'm ready (finally) to learn.
I'm afraid to loosen my standards. But when I do, I find freedom.
I'm afraid to try something new. But when I do, I feel exhilarated.
I'm afraid to look foolish. But when I do, I care less about what others think.
I'm afraid to disappoint others. But when I do, I let God to be God and take myself out of the running.
I'm afraid to admit my doubts and fears to God. But when I do, I rediscover his presence.
What are you afraid of today? Is there a baby step you could take–or a friend that could catch you if you try?
Image credit: Ken Bosma